Redmi K20 Pro gets a sky replacement feature from CC9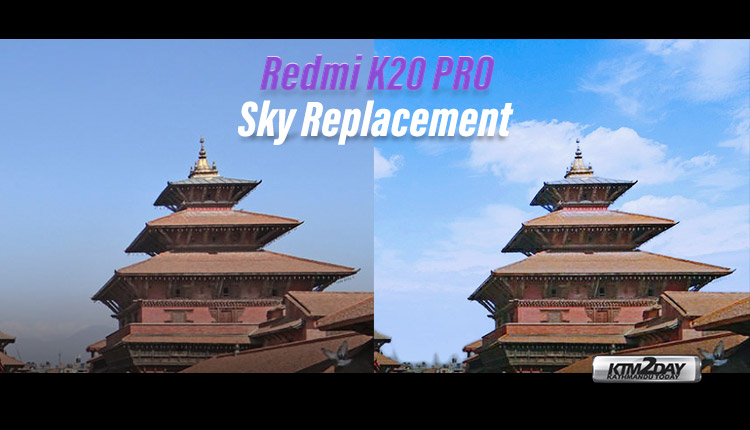 This afternoon, Lu Weibing, the General Manager of the Redmi brand announced on Weibo that the Redmi K20 series now supports the magical sky replacement feature.
The user needs to simply open the picture album and then select the image on which they would like to replace the sky. And then by clicking on the edit image and after choosing "Filter > Sky" users can change from the variety of preset sky images that can be morphed onto the existing image they have chosen earlier.
The magical change is the first photo editing function introduced by Xiaomi in the Xiaomi CC series. It was developed by Xiaomi AI Lab. The official said that the function is based on the deep learning of hundreds of thousands of sky photos.
Users can use this function to optimize the sky in the photo, for example, transform into sunny, cloudy, rainbow and other effects, whether it is a photo taken by yourself or a photo taken by a friend, you can change it in one click. The original image will stay intact and the new image will be separately created with the sky replacement added to the original photo.
The built in AI function also rejects the image if it cannot find the sky to replace in the photo.
Since this function is implemented by software, the hardware requirements for the mobile phone are not too high, so Xiaomi may push this function to other models in the coming days.