Xiaomi Mi Mix Alpha teaser image shows Waterfall Display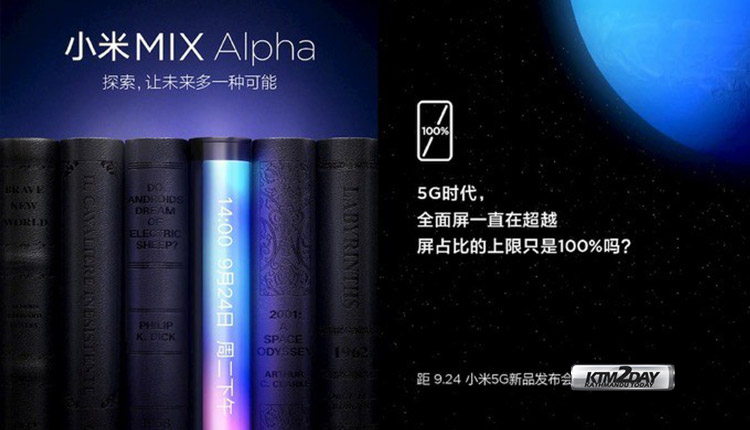 Xiaomi has a new big event scheduled for September 24th.At this event it is expected that the MIUI 11, Mi 9 Pro 5G and also the successor of Mi Mix 3, called Mi Mix Alpha will be launched.
According to the promotional material that has been published by Xiaomi, this device will reach the market with a very different design than its predecessor. According to one of the posters, the device will arrive with a curved screen on the sides, similar to the already released Vivo Nex 3 that came with "Waterfall" display design.
Note that these are OLED panels that surround the sides of the smartphone in a curved fashion.The curved edge display can offer a greater screen/body ratio and provide new possibilities of use, thanks to the ' extra space '.
Xiaomi promises screen/body ratio over 100%
Xiaomi teased a new image of its upcoming Mi Mix Alpha showing the highest screen/body ratio on a flagship device. This will be greater than 100%, so one can expect a very immersive experience.
Just a few days ahead of launch, we begin to get a clearer picture of how the Mi Mix Alpha screen will be. There are also rumours about the Mi Mix Alpha being a first foldable smartphone from Xiaomi.
In addition to the innovative display, the Mi Mix Alpha is expected to sport a Snapdragon 855+ chipset, UFS 3.0 memory, 108-MP main camera, augmented periscope camera for advanced zoom, battery with Mi Charge Turbo, support for 5G and MIUI 11 on Android 10. The official presentation will take place on September 24, together with the Mi 9 Pro 5G.