Android Apps on PC : 21 more countries added to the list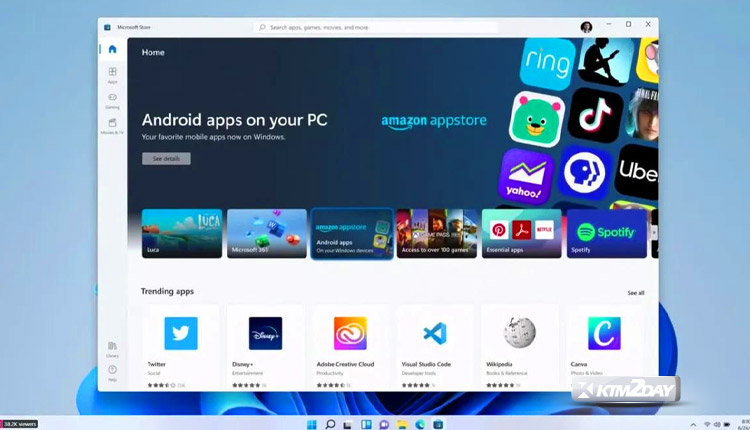 One of the most intriguing aspects of Windows 11 is the Microsoft Store's ability to handle Android apps, including those that aren't offered through the Windows App Store.
This is a significant move on Microsoft's behalf that simultaneously allows developers more creative freedom, flexibility, and control.
While not all markets have access to this feature, there is good news that more and more regions are beginning to support Android apps.
Specifically, a number of countries will be able to add Android apps through the Windows 11 app store thanks to the most recent WSA (Windows Subsystem for Android).
Users in countries including Andorra, Austria, Belgium, France, Germany, Gibraltar, Guernsey, Ireland, Isle of Man, Italy, Japan, Jersey, Liechtenstein, Luxembourg, Monaco, San Marino, Spain, Switzerland, United Kingdom, United States, and Vatican City/ are now receiving WSA for Windows 11 updates.
More customers will be able to benefit from the small number of Android apps available for download via the Microsoft Store as a result of this upgrade.
According to Microsoft, your computer must have an SSD, an 8th generation Intel core i3 processor or later, at least 8GB of RAM (16GB is suggested), and the virtual machine setting must be turned on.
When prompted, download the "Amazon Appstore" from the Microsoft Store and install the "Windows Subsystem for Android" to enable Android app compatibility on your Windows PC (WSA).
Open the Amazon Appstore after installation and log in with your Amazon account to browse the app.
Although there are ways to load the apps into the content you're interested in, there aren't many apps currently available through the Amazon Appstore.