Antutu publishes Top Android smartphones of January 2019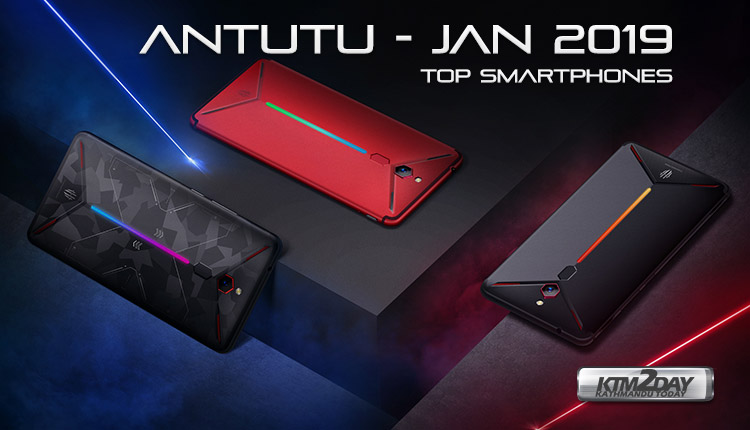 AnTuTu published the list of the best Android smartphones in the month of January. Curiously, the top three are the same as the December ranking.
The Nubia Red Magic Mars held first, adding 320,996 points, followed by Huawei Mate 20 with 308,140. Honor V20 closed the "top 3" with 306,567 points.
In fourth place, we have the Huawei Mate 20X, which got 304,203 points, while the Honor sub registered 301,260 with Magic 2 in the fifth place. The Xiaomi Black Shark Helo came in sixth, totaling 299,495 points.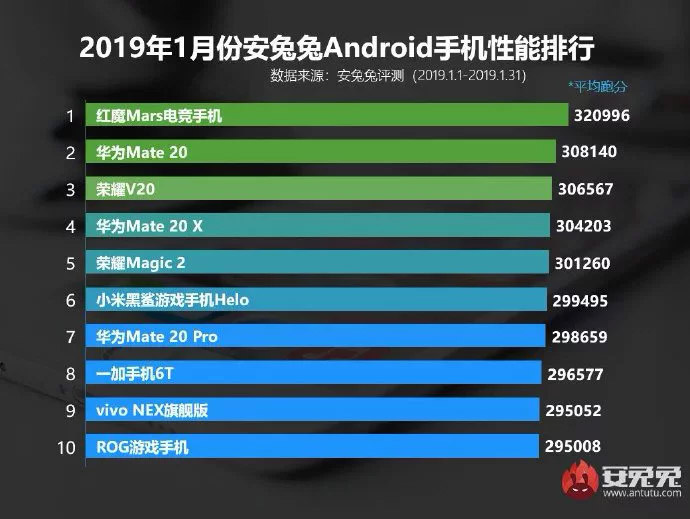 Huawei Mate 20 Pro and OnePlus 6T seized the seventh and eighth place in the ranking, totaling 298,659 and 296,577 points, respectively.
The Vivo NEX Dual Display and the Asus ROG Phone, which entered the list for the first time, closed the top 10 with 295,052 and 295,008 points, respectively.
ANTUTU – TOP PERFORMING ANDROID SMARTPHONES
From 2019-1-1 to 2019-1-31
| Smartphone | Benchmark |
| --- | --- |
| Nubia Red Magic Mars | 320996 |
| Huawei Mate 20 | 308140 |
| Honor V20 | 306567 |
| Huawei Mate 20X | 304203 |
| Honor Magic 2 | 301260 |
| Xiaomi Black Shark Helo | 299495 |
| Huawei Mate 20 Pro | 298659 |
| Oneplus 6T | 296577 |
| Vivo Nex Dual | 295052 |
| ASUS ROG Phone | 295008 |