Apple iOS 13.4 turns your iPhone and Watch into a car key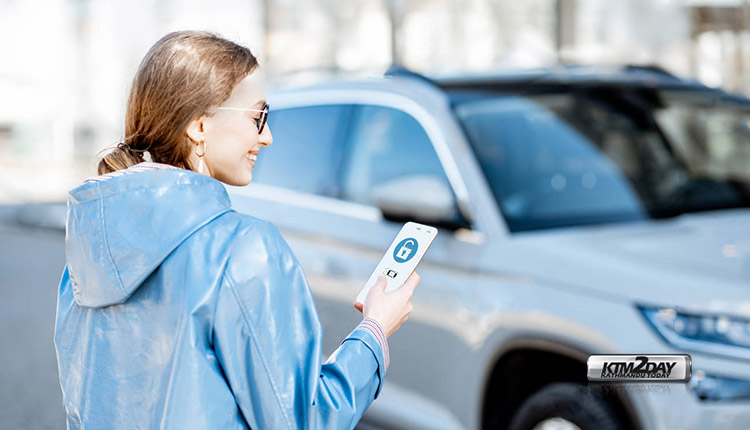 Apple today released the first beta of iOS 13.4 for developers and a new feature came with the update that drew everyone's attention. How about opening and closing your car doors with your iPhone ?
IOS 13.4 contains references to an API called "CarKey", this API will make it possible to use the iPhone and also the Apple Watch to open, close and also start a car.
CarKey will allow you to use iPhone smartphones and Apple Watch as car keys. Using mobile devices, Apple will be able to open, close and start the car. For this, the car will need to support NFC. Authentication using Face ID is not required, the initial pairing will be done through the Wallet application (Wallet).
According to the description of the CarKey interface proposed by Apple itself, its operation will be passive and no active actions will be required from the user. It will be enough just to go into the reading zone, as the doors unlock automatically, and the Start Engine button will allow you to start the car without removing the smartphone key from your pocket. You don't even need to be authenticated using Face ID or Touch ID. Similarly, by the way, express transport cards work, which do not need your biometrics in order to pay for travel in public transport from your smartphone.
The pairing process will be done through the Wallet app, and then it will be necessary to have the car manufacturer's app to proceed with the setup. Users should place the iPhone on top of the NFC reader in the car during the initial process, and then CarKey will be available in the Wallet app. After that, the key can easily be added to Apple Watch.
Another interesting information is that CarKey can be shared with other people, such as trusted family members. Drivers can also invite them through the Wallet app to access the key on their own Apple devices.
It looks like Apple is already working with some automakers to implement CarKey, but it probably won't be available to everyone until iOS 13.4 is officially released.