Auto sales growing faster in rural areas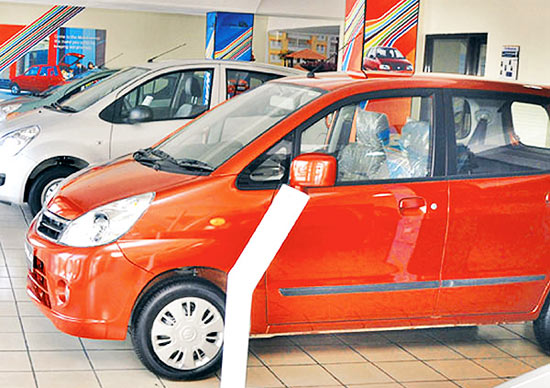 Sales of motor vehicles, especially two-wheelers, have been growing faster in rural areas than in the towns, said traders and government officials. According to the Department of Transport Management, 170,034 vehicles including 145,135 motorcycles were registered in the last fiscal year 2011-12. The number of registrations were up 3.93 percent compared to fiscal 2010-11.
A total of 8,711 units in the car, jeep and van category were registered against 8,510 units in the previous fiscal year. Likewise, registration of two-wheelers grew 4.48 percent with sales growing in Janakpur, Rapti, Koshi and Lumbini zones.
The department registered 7,401 vehicles in Janakpur during the last fiscal year, up from 1,432 in the previous year. Koshi zone registered 24,122 units while Rapti and Lumbini registered 5,204 and 15,740 vehicles respectively.
Officials at the department said that registrations have swelled due to a growth in demand in rural areas as a result of the expansion of the road network, increasing purchasing power supported by remittance and financial help from local cooperatives. "The increased registration trend shows that rural areas are a new and big market for two-wheelers," said Chandra Prasad Phuyal, director at the department. He added that the trend of opening showrooms of bikes in remote districts had also gone up.
While the rural market has grown, the main market Bagmati zone witnessed a drop in vehicle registration by 16.99 percent to 53,134 units from the previous year's figure of 64,010 units. Similarly, registrations in Narayani and Gandaki zones that are considered as good markets also fell 4.27 percent and 6.45 percent respectively.
Automobile dealers said that the extended impact of a slowdown in the realty business, sluggish share market and price hike of automobile products due to a stronger dollar continued affecting the domestic automobile market. "Even though there is some growth in total registrations of four-wheelers, sales of luxury vehicles came down by more than 60 percent and in economy vehicles segment by around 25 percent compared to normal sales in past years," said Shekhar Golchha, vice-president of the Nepal Automobile Dealers Association (NADA).
Sales of especially two-wheelers have improved a bit in the last fiscal year due to an increase in demand from rural areas. According to Golchha, many authorised dealers of various brands of two-wheelers are targeting rural areas by opening showrooms in remote districts. "Kathmandu, despite being the main market, is now stagnant. We see growth potential in rural areas mainly dude to remittance inflow," he added.
Zone-wise vehicle registration
Zone 2010-11 2011-12 Change %
Mechi 5,533 6,243 12.83
Koshi 9,302 24,122 24.97
Sagarmatha 2,349 4,887 108.4
Janakpur 1,432 7,401 416.82
Dhaulagiri 631 848 34.38
Lumbini 12,524 15,740 25.67
Rapti 1,999 5,204 160.33
Seti 1,043 1,216 16.58
Mahakali 399 201 -49.62
Narayani 39,175 37,499 -4.27
Bagmati 64,010 53,134 -16.99
Gandaki 10,071 9,421 -6.45
Bheri 5,172 4,168 -19.41