Beko New Year Offer 2078 : Gifts on Every Purchase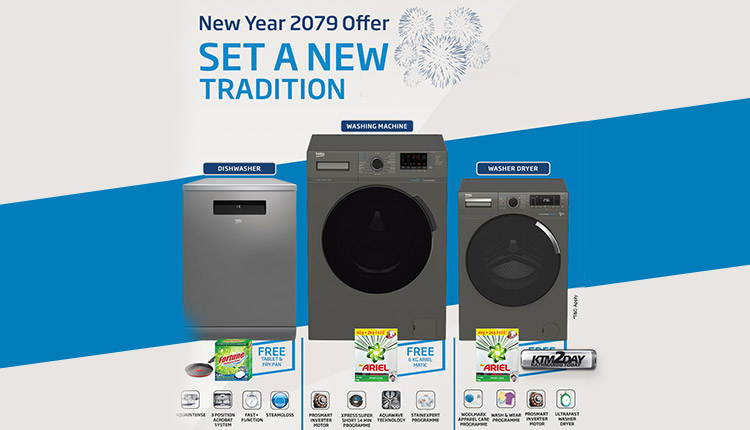 European electronics brand Beko has come up with a gift plan targeting New Year 2079.
Under the scheme, attractive gifts can be obtained with the purchase of any Beko brand electrical goods, the company said. Accordingly, on the purchase of a washing machine and a washer dryer, a 6 kg of Ariel washing powder can be obtained as a gift, while on the purchase of Dishwasher 1 packet of Fortune Dishwasher tablet and Pigeon brand fry pan can be redemed as a gift.
The official seller of Beko brand is CG EOL under CG Electronics of Chaudhary Group. The CG Digital showrooms of the company are located at Tangal, Kumaripati, Bhaktapur, Radhe Radhe, Kirtipur, Rabi Bhavan, Hatigauda, ​​Tripureshwor, Naya Bazar and outside Kathmandu – Itahari, Hetauda and Bharatpur.