BMW i4 electric sedan launched in Indian market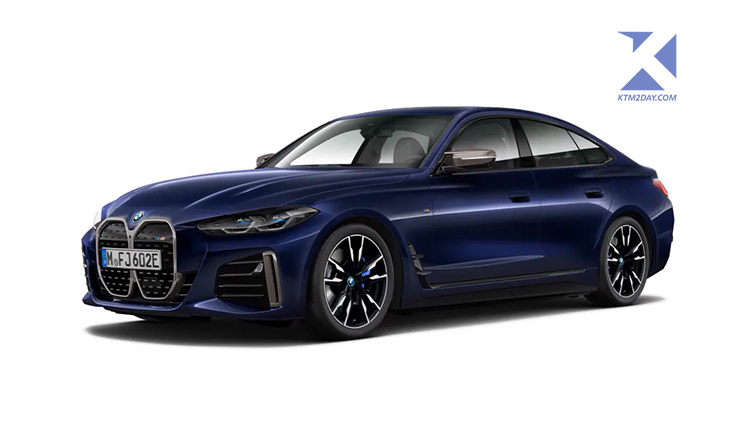 The 'i4' is BMW's new electric (EV) segment car. This sedan car is available to the general public and falls into the high-end luxury category. This vehicle, according to the manufacturer, can travel 590 kilometres on a single charge.
BMW has positioned the i4 sedan below the IX SUV, the company's flagship electric vehicle.
The i4 is a Clare architecture-based 83.9 kWh battery pack, like the IX model. Powered by an electric motor mounted to the rear axle, it has 340 horsepower and 430 Nm of torque at its disposal. To back up this claim, BMW states that the i4 can sprint from 0 to 100 km/h in 5.7 seconds. Tt's claimed to reach 190 kilometres per hour of crusing speed.
BMW claims to be able to charge the i4 at a rate of up to 204 kW. On a 10 minute charge, it is claimed to have a range of 164 kilometres (100 miles). The M50 XDrive version of the i4 is also available in the world market, and it features four-wheel drive. It has a maximum output of 544 horsepower and a maximum torque of 795 Nm.
With an estimated range of 510 kilometres, this model claims to have passed the WLTP (Worldwide Harmonised Light Vehicle Test Procedure). The WLTP test procedure is a globally agreed-upon method of evaluating light vehicles. It keeps track of how far the car or battery can travel before needing to be recharged. This is the latest test process to measure the new car's fuel efficiency, electric driving range and carbon emissions.
Traditional wall box chargers with an output of 11 kW will be able to charge the i4 for customers. In this case, a full charge is expected to take 8.5 hours.
This electric sedan also has the option of power regenerating braking. Maximum recuperation power is 116 kW in the first-ever BMW i4 eDrive40.
The BMW i4 EV is, however, very similar to the design of its gasoline-powered counterpart. Close-off front kidney grille with 10-stage active air flap, front lip spoiler, 17-inch aerodynamically optimised wheels, blue accents, flush door handles and reprofiled front and rear bumpers are all included in this package.
The wheelbase of the BMW i4 Electric is 2,856-39 mm longer than that of the regular 3 Series sedan, making it 4,783 mm long, 1,852 mm wide, and 1,448 mm high. The ground clearance of this vehicle is a meagre 125 millimetres.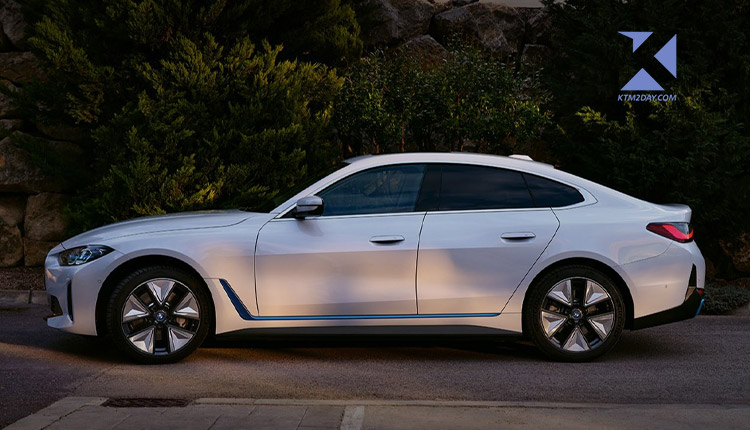 The i4 Electric sedan features a 12.3-inch digital instrument cluster and 14.9-inch touchscreen infotainment system with a curved twin-screen setup.
The new iDrive 8 user interface is supported. Over-the-air updates are supported, as are Android Auto and Apple CarPlay. It has a rear air suspension and lift-related dampers for added comfort and stability when driving. Sunroof, camera-assisted reverse parking and a 17-speaker Harman Kardon surround sound system are just some of the other features that come standard on this model.
For Rs 69.90 lakh (Rs 11.2 million), it is available in the Indian market.
At this point, it's unclear whether the BMW i4 Electric sedan will launch in Nepali market or not.
If the dealer and the seller's profit margins are taken into account, the market value in Nepal is likely to be in the neighbourhood of NPR 20 million.