India's RBI authorizes rupee for international trade payments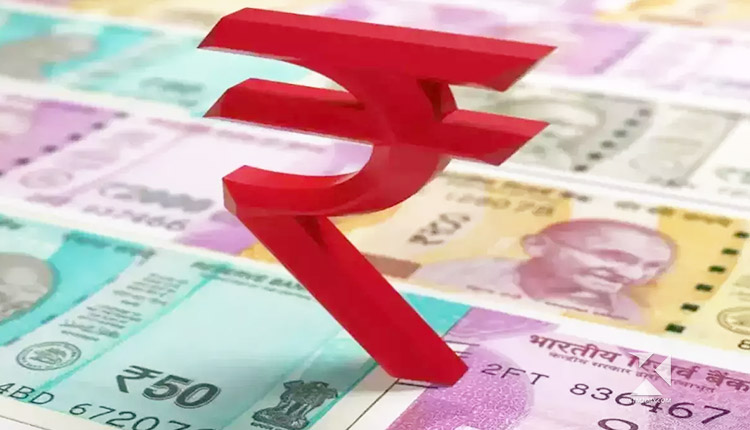 Trade in Indian rupees(INR.) has been approved by the Reserve Bank of India (RBI), a move that could open the door to larger bilateral business with Russia, which is subject to numerous Western sanctions and has been virtually blocked off from regular cross-border payment platforms.
Exports from India will be prioritized, and the RBI says this is in order to sustain the growing demand for Indian rupee as a global trading currency.
There is no denying that India's expanding trade deficit has caused the rupee to recently fall to lifetime lows against the US dollar, exacerbating the prospect of imported inflation in countries where roughly four-fifths of its annual motor fuel consumption is met by shipments from abroad.
Dealers predict that the Reserve Bank would be able to keep its foreign exchange reserves intact if the rupee gains market share globally.
Banks will need prior authorization from the central bank before implementing this method.
Madan Sabnavis, chief economist at Bank of Baroda, said that international trade settlement in rupees will help with transactions with nations like Russia that are not part of the SWIFT system.
"This will help India's economy by boosting imports." The market's decision on the exchange rate, on the other hand, will be crucial.
Special Rupee Vostro Accounts of correspondent banks in the trading country can be opened by Indian banks for the settlement of international trade.
In accordance with mutual agreement, the rupee surplus balance can be used for permitted capital and current account operations. Export and import advance flow management can be accomplished using the funds in specific vostro accounts.
A Mumbai-based ex-foreign banker, Joydeep Sen, says that "international trade settlement in INR, be it with Russia or any other country, will be another frontier in our independence in foreign policy." With respect to our foreign policy and trade, India has a right to fight back against US and European vested interests.
According to a currency trader, such trade will not affect India's forex reserves, which are under strain at the moment.
New Delhi can now increase its share of Russian oil purchases at a cheaper price because of the RBI's decision, according to currency analyst Anindya Banerjee of Kotak Securities.
Currency payments in rupees made by Indian traders through this mechanism are credited or debited to the special vostro accounts of the correspondent banks in partner countries against invoices for products or services supplied..
Investment in treasury bills, government securities, and project and investment payments are all permitted uses of the special vostro accounts, according to the Reserve Bank of India.