KMC urges public to dial 1180 in case of COVID-19 suspicion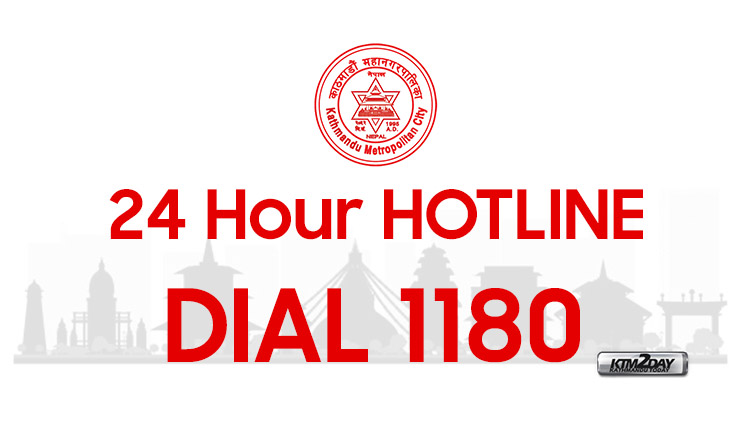 The Kathmandu metropolis has urged the public to dial 1180, a toll-free number in case the coronavirus (COVID-19) is noticed.
In a press statement today, Mayor Bidya Sundar Shakya called on the public to take the help of the toll-free number 1180 operated by the Kathmandu Metropolitan City Office and 102 for the ambulance service.
The mayor also appealed to all to remain alert on the heightened risk of COVID-19 infection when its global spread was accelerating. The local government has urged the public to follow instructions and suggestions to prevent the infection risk.
Mayor Shakya has urged the Kathmandu Valley folks not to join the celebrations of the cultural festivals such as Ghodejatra and Seto Machhindranath Jatra, not to visit temples, mosques, monasteries, churches, other religious and public sites to prevent the formation of gatherings as a precautionary measure against the disease which is transmitted human to humans.
The metropolis is preparing to publish digital board and pamphlets spreading the message related to preventive ways against the virus in Nepali and Nepal Bhasha languages. Meanwhile, the KMC Office has set up a central help desk at the National City Hall to prevent and contain the COVID-19.
As said by KMC Administration Department Chief Namaraj Dhakal, the desk will provide consultations by telephone to those who are not aware of the further process in the case of the suspected case (s) within the family circle and surroundings and coordinate and facilitate in seeking medical treatment in such situation.
The 24-hour 1180 hotline service based in the Hall was also launched as per the decision of the KMC Office of Municipal Executive on Thursday. The meeting also agreed to establish a fund of Rs 100 million to fight the COVID-19.
Metropolis deputy mayor and market monitoring committee Hari Prabha Khadgi pledged to continue the monitoring to check out whether there is black-marketeering of essential supplies.
The help desk had come into operation on Friday.