Kumari Bank cardholders can now receive money from abroad in realtime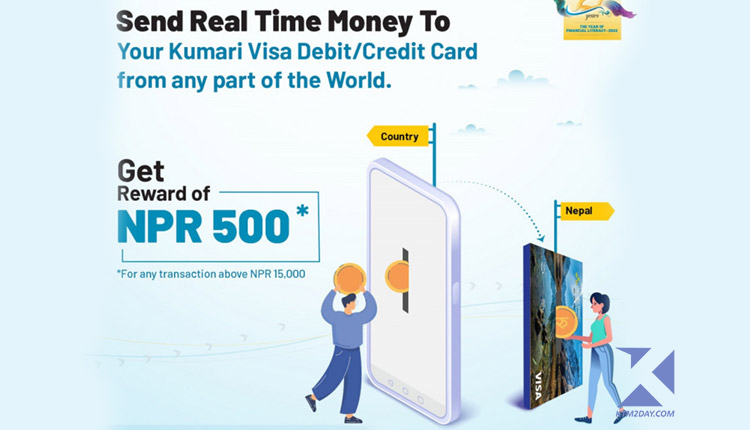 Kumari Bank Limited, in collaboration with Visa International, has made it possible for its customers to instantly receive remittances from any part of the world on their Visa Debit or Credit and Prepaid cards.
Nepalese individuals and foreigners living abroad can easily send money to Kumari Bank's debit or credit and prepaid Visa card through their mobile or internet banking or Visa card and remittance companies.
Anish Tamrakar, Head of Digital Banking, Kumari Bank, said that remittances from abroad through Visa Direct are a reliable and convenient way to deposit money directly into one's Visa card.
Freelancers can also use this facility to earn their income directly on Kumari Visa debit or credit and prepaid.
The bank has stated that this service has been launched keeping in mind the desire of the customer to send money to his family and relatives immediately even while staying abroad.
The bank will also reward cardholders for every transaction made above Rs. 15000. The bank has stated that an arrangement has been made to provide an additional Rs. 500 as a reward amount.
Kumari Bank, which has been providing state-of-the-art services through its nationwide network of 197 branches, 186 ATMs, 44 branchless banking units and 16 extension counters, has committed to strengthen digital infrastructure technology and capabilities to provide more secure, accessible and excellent services in the days to come.