Masterchefs Finalists Tour Nepal to revive country's tourism sector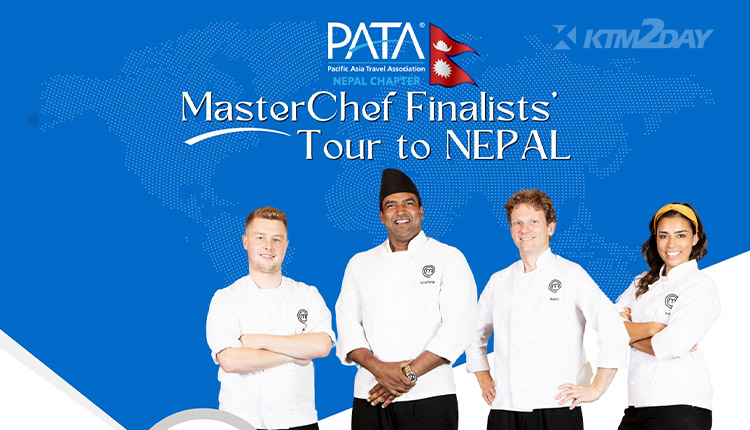 It is planned that the BBC MasterChef: The Professionals team would travel to Nepal on April 7 as part of the country's post-COVID-19 tourist recovery.
Finalists from BBC MasterChef: The Professionals 2020 have been invited to Nepal to showcase the country's tourist attractions through its original culture and cuisine, according to PATA Nepal Chapter.
April 7th marks the arrival of a team of chefs that includes Santosh Shah, Aleks Bart and Philippe, who will spend the next week in Kathmandu doing various promotional activities.
A number of food-related events are planned for the team, including one in Kathmandu called "fine dining," another in Janakpur called "Mithila food and recipe," another in Bardiya called "Tharu culture and dishes."
Kala Patthar and Pokhara, two prominent tourist destinations, are also on the itinerary. PATA's 45th annual general assembly will be held on April 11, and the squad will be attending.
The Nepal Tourism Board is promoting the campaign. Similarly, Srilankan Airlines, Nabil Bank, and Sibek Hospital are its official airline, banking, and healthcare partners.
A number of businesses have lent their support and cooperation to the campaign, including: Buddha Air, Summit Air; the Nepal Tourism Academy; KGH Hotels and Resorts; Community Homestay; GATE College; Galaxy Television; Sunflower Oil; and HighGround Adventures.
PATA, Nepal Chair Bhupati Chanda Thakur hopes that the MasterChef team's visit to Nepal will help revitalize the COVID-19-affected tourist sector in the country..