Moto Razr 2019 Golden Color Variant leaks on the web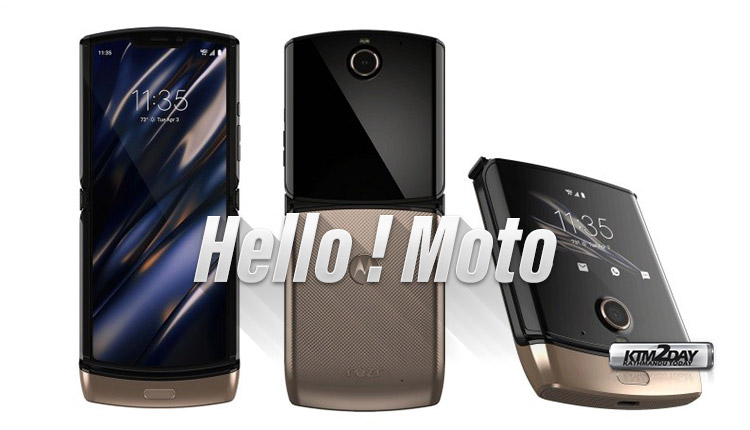 Motorola has begun selling the Razr 2019 smartphone in several countries now and the company now have planned to launch this device in yet another color option for its first foldable screen phone. The famous leaker Evan Blass , who provides accurate leaks about news in the mobile market, published some photos of the phone with a golden finish.
There are four images, showing the Razr 2019 in all angles. The golden finish further highlights the texture of the back of the device, in addition to giving a greater touch of nostalgia to the design. For now, only one black model has been made official and Motorola has not commented on other colors.
Blass said nothing but the comment "have you seen this color?" in his twitter post. During the initial launch of Razr 2019, Motorola had made available of this model in only black color. And now the company has decided to launch a new color variant of this device in golden and black color.
The new Razr, which has just started shipping to early buyers, is currently available only in black, but is nowhere close to the premium-looking gold version that has just been leaked.
More premium-looking than black
As can be seen from the leaked images, the phone has a mix of black and gold, with the top half housing the secondary display, having a glossy black glass finish and the bottom half with the recessed Motorola logo in a textured matte gold coat. The two colors provide a striking contrast and complement each other really well. However, the gold color may not appeal to everybody's taste, but the Razr is by nature a showy phone due to its foldable form factor, and the gold is the ultimate show-off color.
The leak does not share any details about the specs of the gold Motorola Razr, so it will most probably have the same specs as the standard Noir Black Razr. There's also no word on when the golden Razr might be available, or whether it will be priced at $1,499 or will it carry a price premium due to the premium color.
Those who ordered the Motorola Razr will get it in the Noir Black colorway, so if you're planning to buy one and like what you see in this leak, we suggest you wait till Motorola makes the gold Razr official.