Nasa's Ingenuity helicopter completes most complex flight mission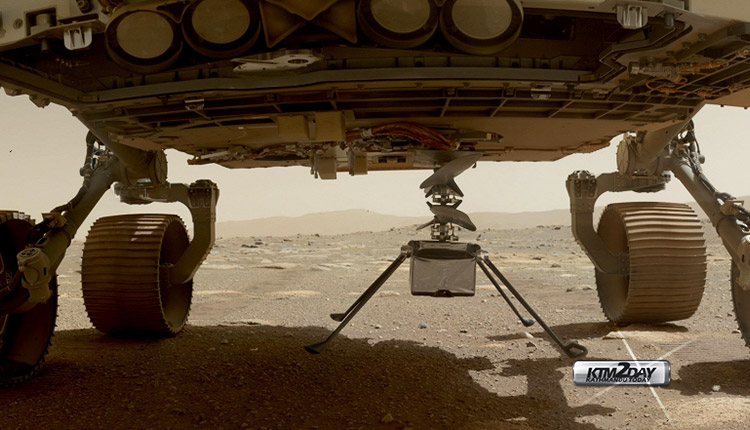 NASA's Jet Propulsion Laboratory announced the successful completion of the next Ingenuity helicopter flight to Mars, which became the most difficult and longest ever.
According to researchers, on Saturday Ingenuity made the tenth flight over the Red Planet, while it covered a record distance of 1.6 km and climbed higher than usual.
The #MarsHelicopter's success today marks its 1-mile total distance flown. It targeted an area called "Raised Ridges." This is the most complex flight yet w/ 10 distinct waypoints and a record height of 40 ft (12 m). Its scouting is aiding – NASA JPL
Recall that the Ingenuity helicopter arrived on Mars along with the Perseverance rover in the spring to help in the study of the Red Planet.
In June, a member of the development team said there were no signs of wear in the Ingenuity helicopter's drive system yet . With each flight, the developers receive additional information about the rotor characteristics and its thermal characteristics, which allows the team to gradually increase the allowable flight time.