NCC Bank will issue bonds with annual interest of 9.5 percent from March 29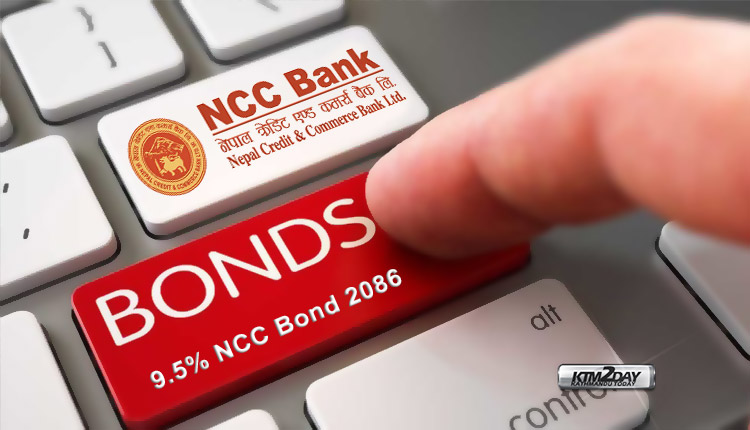 Nepal Credit and Commerce Bank Limited (NCCB) is going to issue bonds from March 26. The name of the bond is '9.50 percent NCC bond 2086'.
The bank is going to issue 3 million bonds worth Rs 3 billion with a face value of Rs 1,000 each. Out of the total bonds to be issued, 1.8 million bonds equal to Rs. 1.80 billion will be sold individually. The remaining 1.2 million bonds worth Rs 1.20 billion are to be sold to the general public. Out of the bonds sold to the public 60,000 shares have been allocated to collective investment funds. Therefore, general investors will be able to apply for a total of 1.14 million units of shares.
Interest buyers can invest for a minimum of 25 units and a maximum of 300,000 units in this bond. The issuance and sale of bonds will be closed soon on March 30. If the application is not received by that time, the issuing period will be extended till April 9.
The tenure of the bond is 10 years. The bank has stated that the payment will be made at the rate of 9.50 percent per annum after the end of the first half of the fiscal year and the second half of the year.
In the rating given for the issuance of bonds, ICRA Nepal has given ICRANP-IR Triple B rating to the bank which indicates medium loan risk. Similarly, ICRA has given the bond an ICRANP L Triple B rating for indicating moderate credit risk. Financial institutions with such a rating are considered to be moderately safe in terms of timely fulfillment of financial obligations.
Nabil Investment Banking Limited is the manager of issuance and sale of bonds. Investors can apply from the banks and financial institutions participating in the C-ASBA service licensed by the Nepal Securities Board and their designated branch offices.