Nepal Telecom to be awarded free spectrum for conducting 5G trials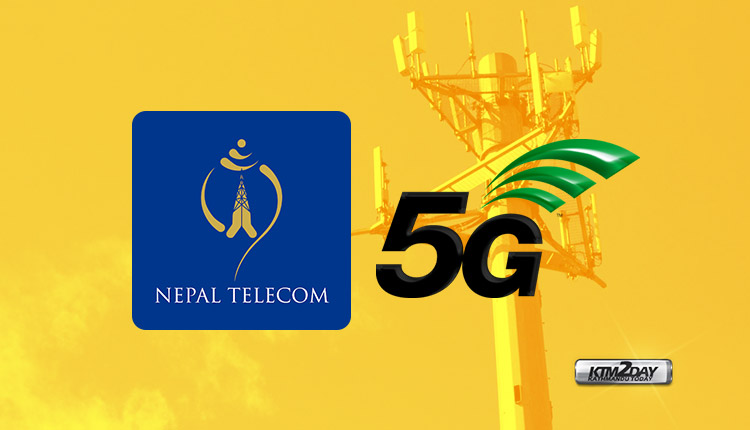 Nepal Telecom will get the required spectrum for conducting fifth generation mobile network(5G) trials across major cities in Nepal free of cost. The government, which has entrusted only the state-owned telecom to carry out the 5G trials, is going to provide the necessary frequency free of cost.
The meeting of the Radio Frequency Policy Determination Committee has decided to provide the required spectrum to the state owned telecom company free of cost for one year. The committee will be chaired by Minister for Communications and Information Technology Parbat Gurung.
Nepal Telecom, which has received free frequencies for the 5G trials, will in return have to provide the service to the mobile users free of cost during the trial period.
The Ministry of Communications has directed the regulator Nepal Telecommunication Authority (NTA) to provide free frequencies to Telecom for conducting 5G tests and trials. The meeting of the NTA Board of Directors will decide to provide free frequency to the telco on the basis of the instructions given by the Ministry.
According to an NTA source, the NTA's frequency committee has not decided on the frequency to be awarded to the telco despite the directive from the ministry.
The forum had recommended a spectrum of 700, 900, 2300 and 2600 MHz in the lower band, 3300, 3400, 3600 and 4700 MHz in the middle band and 26 GHz(mmWave) in the high band list to the National Radio Frequency Policy Determination Committee.