Nokia 5.3 Review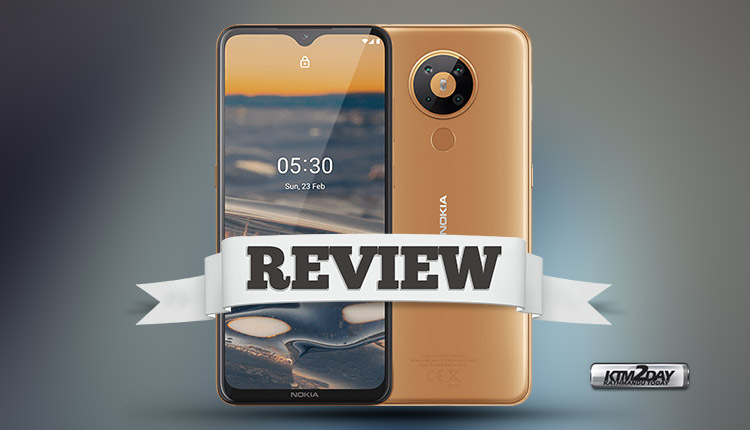 With its stylish design, quadruple camera and 4000 mAh battery, the Nokia 5.3 sounds like a good deal. However, there are a number of things to consider when buying this device. Is this device above its competitors?
Now that parent company HMD Global has released a successor, we're obviously curious if the Nokia 5.3 is as good as its predecessor. With interesting features like a quadruple camera and large battery, the smartphone impresses on paper.
After an extensive testing period, it became clear that it is better not to judge a book by its cover. In this Nokia 5.3 review, we'll tell you all about it.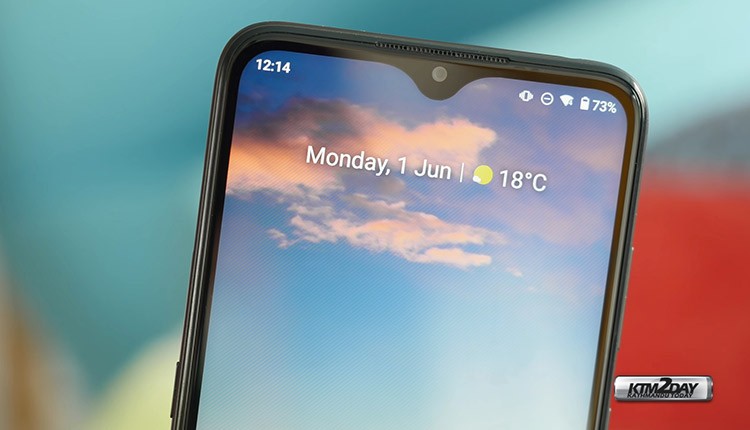 Nokia 5.3 Specification
6.55 inch LCD screen with HD+ resolution ratio 20:9 and drop-shaped notch
Qualcomm Snapdragon 655 Processor
3/4/6 GB of RAM
64GB of internal memory, expandable via microSD card up to 512 GB
Four rear cameras:
13 MP f/1.8 + 2 MP depth sensor + 5 MP ultra-wide + 2 MP Macro
8 MP f/2.0 front camera
Fingerprint reader on back panel
4,000mAh battery, no support for fast charging(Qualcomm Quick Charge)
Android 10, up to 3 years of software updates
Colors Cyan, Sand, Charcoal
Size 164.3 x 76.6 x 8.5 mm
Weight 185 g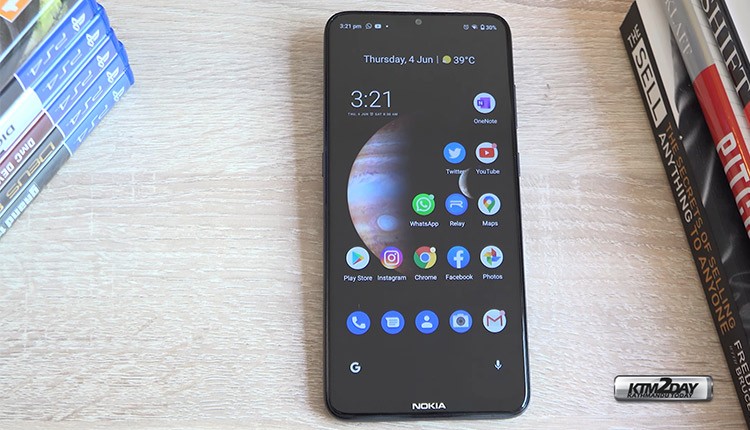 Nokia has already released a number of devices in the 5 series. The company not only released Nokia 5, but also the 5.1 and the 5.1 Plus. However, a 5.2 never appeared, instead HMD Global made a leap to the .3 generation, which includes this Nokia 5.3.
Since the Nokia 5.2 was never released, the Nokia 5.3 is the direct successor to the Nokia 5.1. When this phone appeared, it offered a full HD screen, good battery life and long-lasting software support. In Nokia 5.1 impressed fans with the price/quality ratio.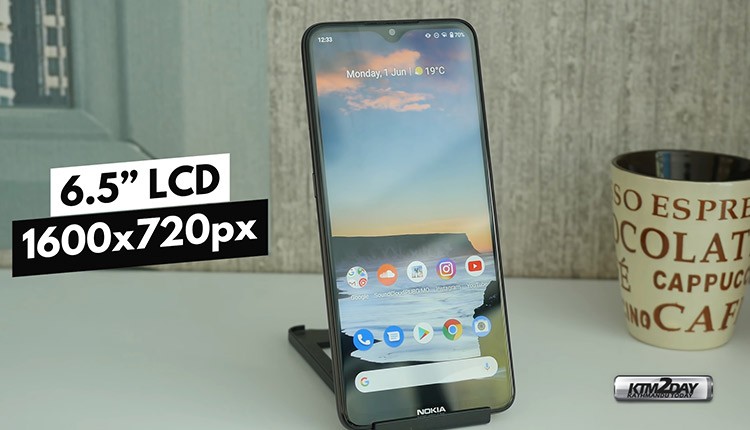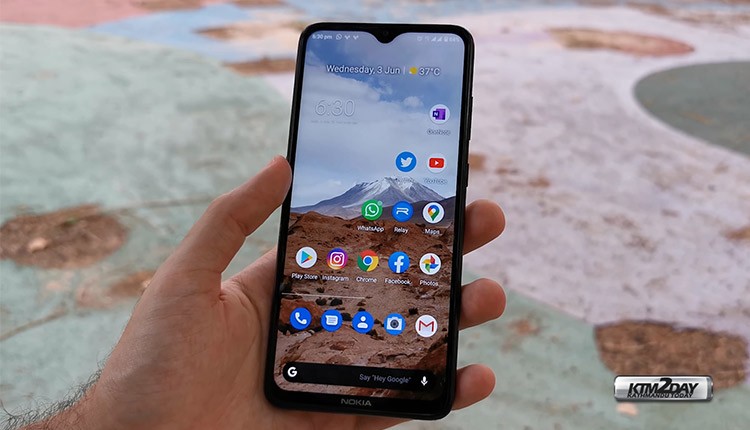 Design & Display
Nokia has its own design style. The design of the Nokia 5.3 looks solid, despite the device having a plastic case. With its 6.55 inch screen, it's also a big phone. The screen is perforated at the top center by a small notch for the 8 megapixel selfie camera. Furthermore, the screen edges are not too thin, with the 'chin' (the edge at the bottom) of the device being quite thick.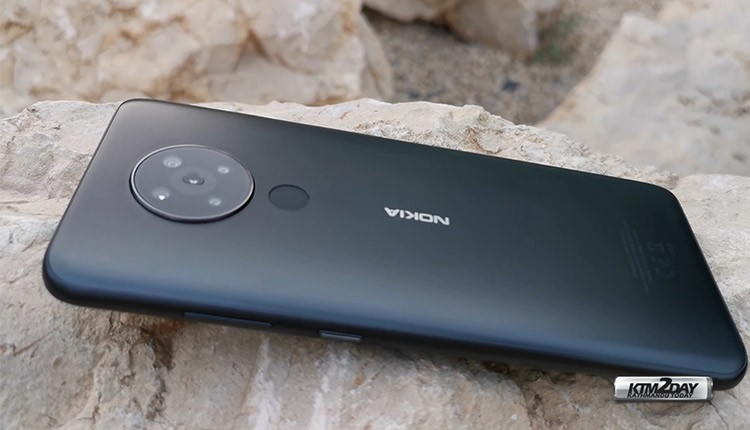 A bigger drawback is the low screen resolution of 1600 by 720 pixels. It's sad to see the resolution has deteriorated compared to its predecessor. The old Nokia 5.1 offers a better screen resolution of 2160 by 1080 pixels, while this device has a smaller screen. The low resolution is a pity, because the display is simply not so sharp and you notice that continuously on everyday use.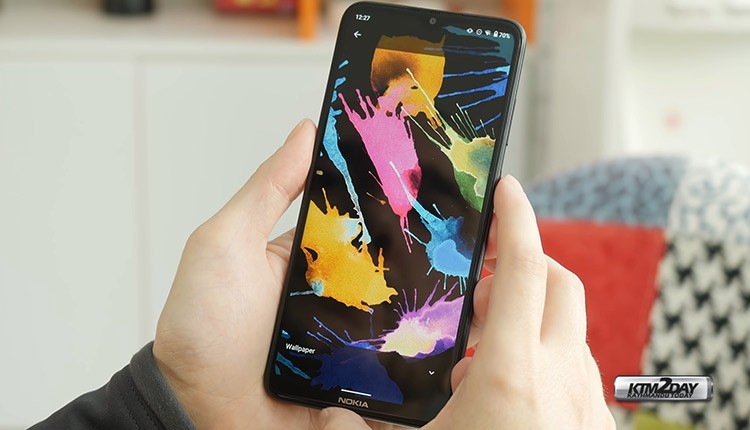 For a smartphone of this size, the Nokia 5.3 with 185 grams is not too heavy. Nevertheless, the phone feels sturdy and looks neat with its matte backside. The housing is vulnerable to scratches, so a case is not an unnecessary luxury here.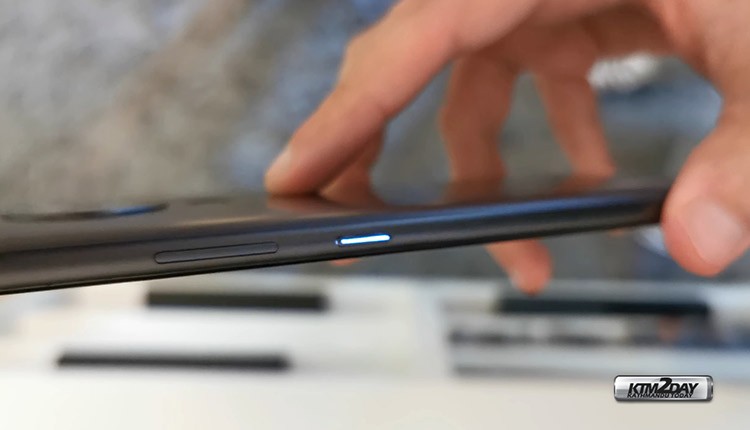 A nice detail can be seen in the power button on the side, which emits light when you get a notification. This light is quite bright and eye-catching, which almost forces you to grab your phone. In practice, it is very nice to have such a light and in the Nokia 5.3 it is nicely incorporated. It may be convenient for some, but for others maybe a little irritating.
On the left side of the device is the Google Assistant button. What it does is pretty obvious; you call the Google Assistant with it.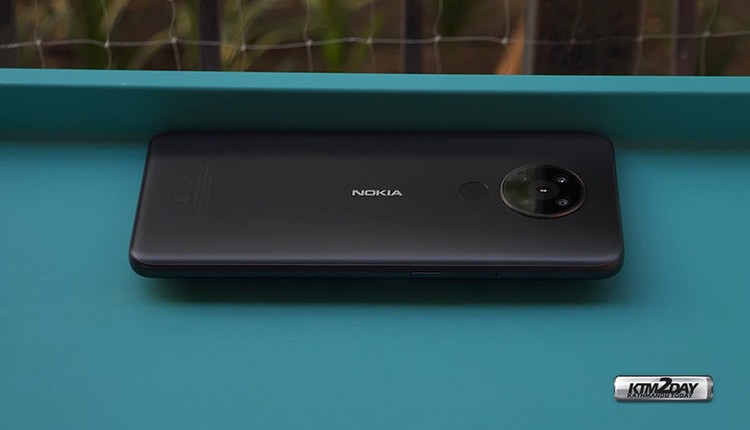 Unfortunately, the Google Assistant button is a pity as you press it too often accidentally because it's at the same height as the power button. In addition, you tend to grab the device there when you push the volume keys. Fortunately, you can turn it off, but we would have preferred Nokia to give us the option to customize this button with our own choice of action, such as opening a favorite app.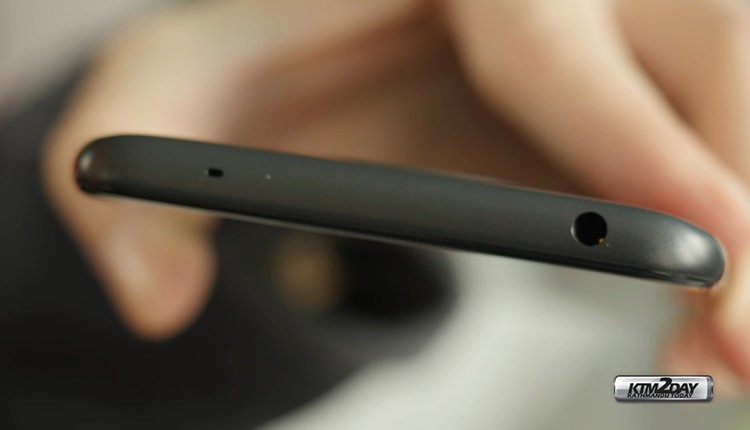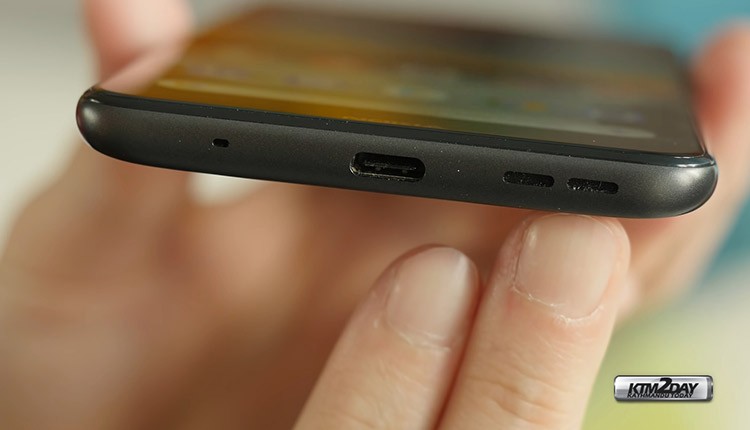 The Nokia 5.3 also has a 3.5 millimeter headphone jack on board, along with a USB-C connection and the speakers at the bottom of the device.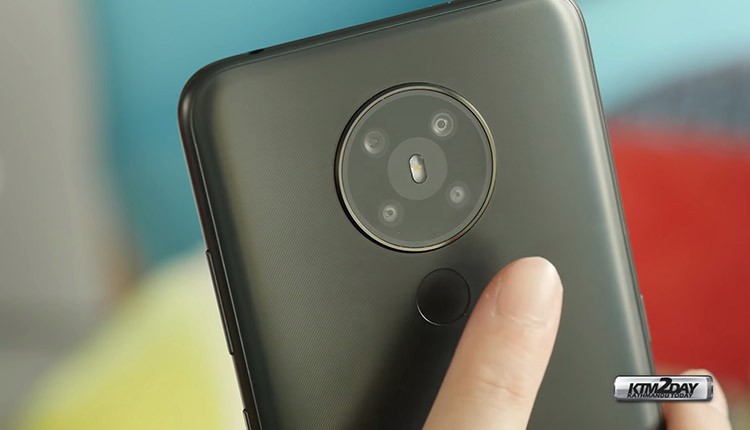 On the back we find the fingerprint scanner, along with the striking circular quad camera. If you don't have too small hands, the device is just fine while holding, although the back can be a sometime slippery.
Performance and other capabilities
The Nokia 5.3 may not be a real powerhouse, but in everyday use the phone is definitely sufficient, because the device is certainly not slow.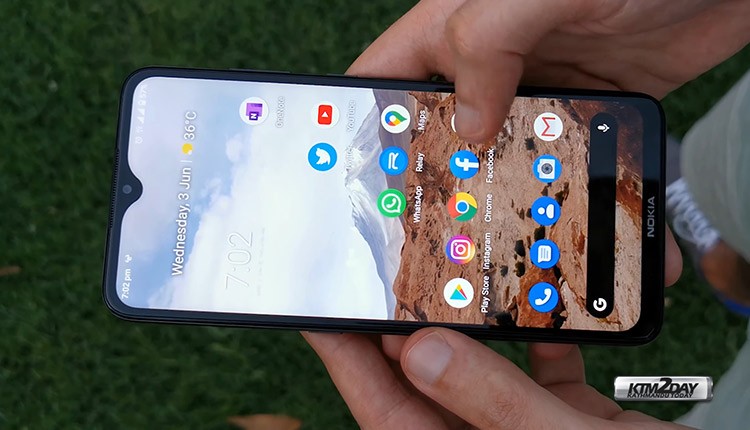 The Nokia 5.3 is powered by the Snapdragon 665 chipset, which we see more often in the budget segment. In addition, the device has 4GB of RAM and 64GB of storage, which is fine for a device at this price range.
The storage can be further expanded with the help of a micro-SD card and this also has a dual SIM support.
The Snapdragon 665 is popular with budget phones and also drives the Moto G8 Power and Xiaomi Mi A3. Since it's one of the cheaper processors, you shouldn't have too high expectations when it comes to performance.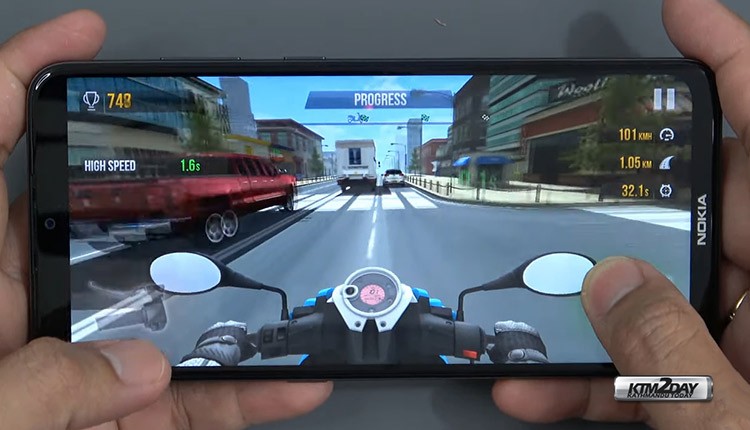 When we put the Nokia 5.3 into test, we sometimes got into hitches, slow-booting apps, and in some cases even app crashes. Sometimes apps only started after more than one second, while only a few light applications were active in the background.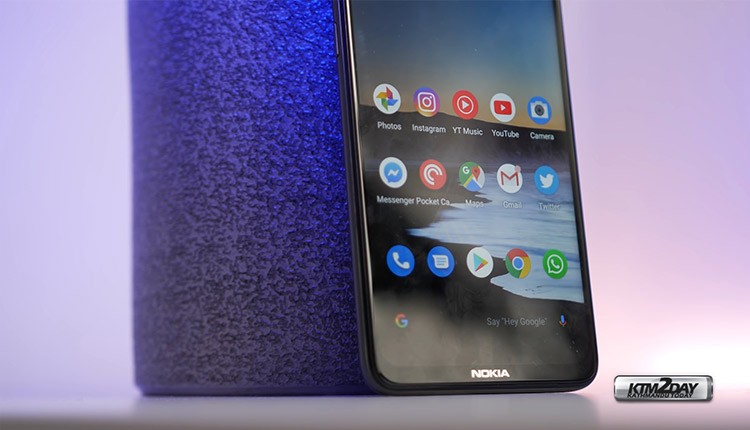 Here's a big pain point of the Nokia 5.3, and this is definitely something to take into account when you're considering buying it. The smartphone looks like a good mid-ranger, but the moment you use it, you immediately notice that it's a budget phone. Especially with multitasking, opening apps, and animations that you want to run quickly and smoothly, you'll regularly notice a (slight) delay.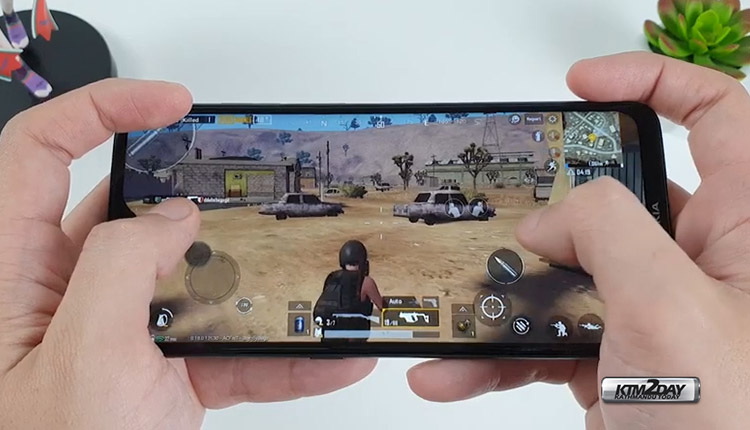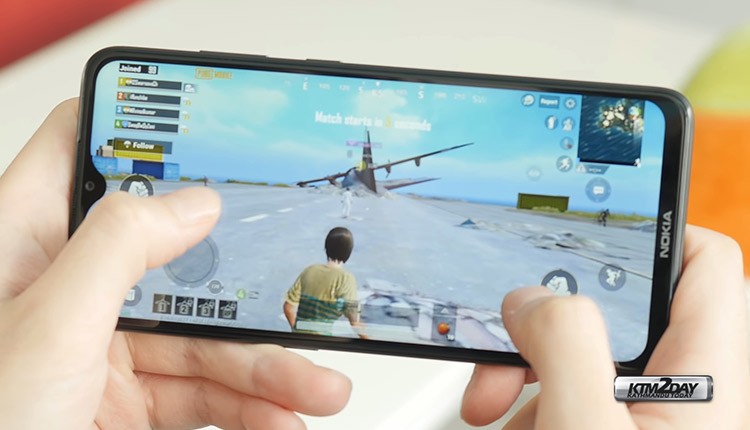 While this sounds negative, the Nokia 5.3 is certainly not the slowest phone in this price range. Apps and games usually run smoothly, making you, for example, play a shooting game like PUBG without any problems.
So you don't have to worry about the phone not being up and ready for certain apps. Heavier games also work pretty well, but of course only if you play on lower graphics settings. All in all, the Nokia 5.3 offers great performance for anyone who has a little patience.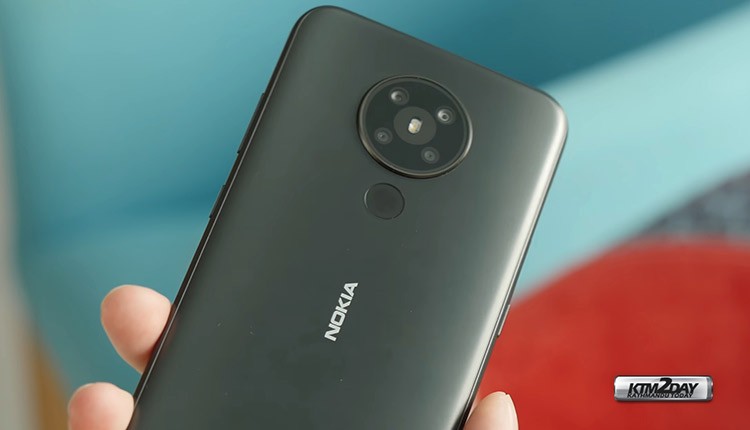 Finally, there is a fingerprint scanner on the back of the device. It usually functions well, but it doesn't always recognize your finger directly.
You can add multiple fingers to the device's settings. Facial recognition is present, but this unlock option is very moderate and is also slow and unsafe. Even in sufficient light, it takes quite a long time to recognize the face and then unlock the device. Alternatively, you can also get started with a pattern or pin code.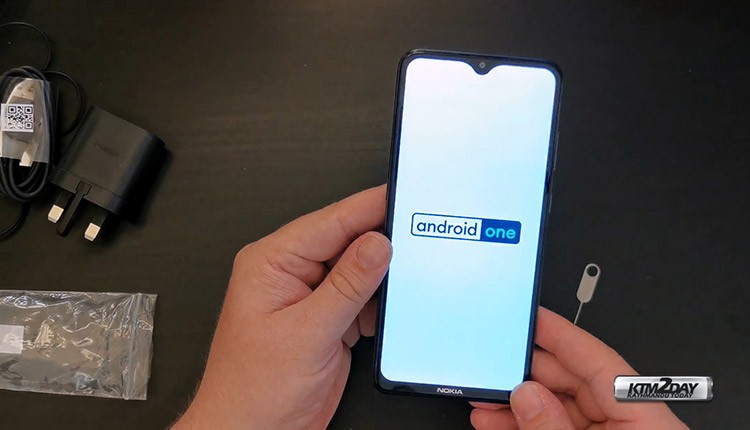 Android One with Regular Updates
The interface of the device is as we are used to from Nokia; this means a virtually untouched Android experience without unnecessary fuss. You can use the familiar navigation keys, or get started with the gestures. At the top you will find the usual notifications, along with the quick settings.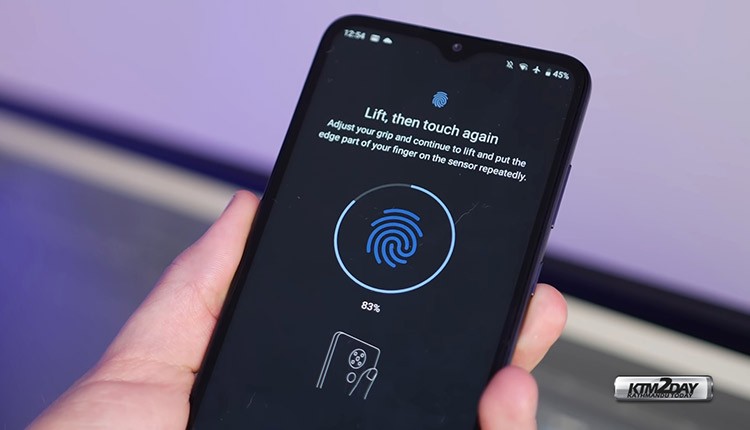 The Nokia 5.3 runs on the Android One version of Android 10. Nokia promises to deliver major Android upgrades up to two years after launch, so the arrival of Android 11 is certain on this phone. Furthermore, the device receives monthly security updates and has the June patch for a long time at the time of writing.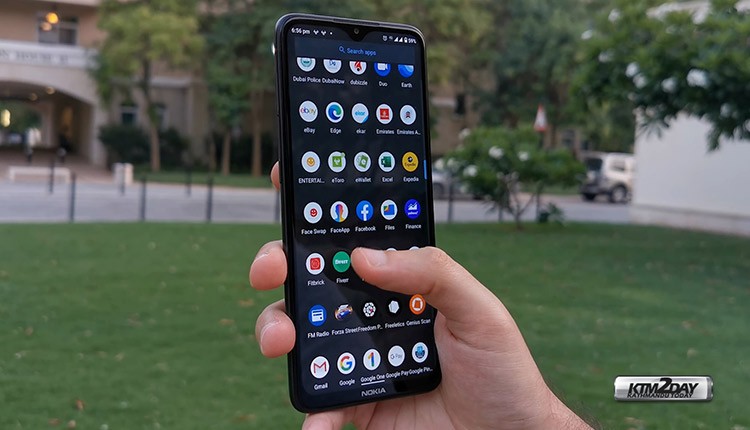 Additionally, Android One gives you a pure Android experience, with no added apps and features from Nokia itself. The software is one of the biggest positives of the Nokia 5.3 and makes it attractive to the real Android enthusiasts.
Furthermore, the Nokia 5.3 gives you quick access to home screen. Furthermore, you can also fill the screen with shortcuts and widgets on this Android device. You can open the menu with a swipe from bottom to top.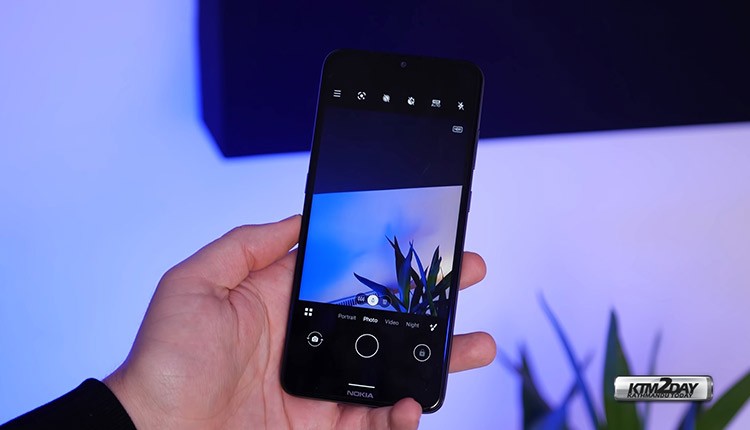 Communication and multimedia
On the Nokia 5.3, you'll find the standard Google calling and texting apps. In addition, you can use the Gboard keyboard to send messages. The sound quality of phone calls is above average and quite good, no problem here with anything and the sound is crystal clear.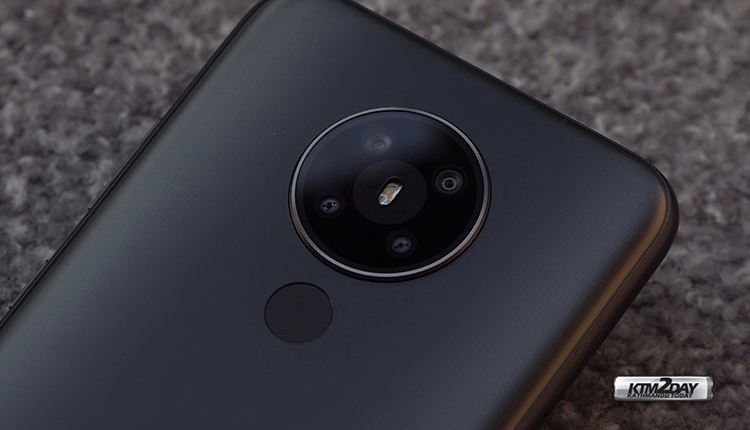 You can use the phone on the 4G network, but of course there is also WiFi support. You can connect to both a 2.4GHz and a 5GHz network. You'll see directly in the icon in the status bar what kind of network you're connected to. For example, you'll see a small number of "5" near your WiFi symbol. Furthermore, the smartphone is equipped with Bluetooth, NFC and of course GPS.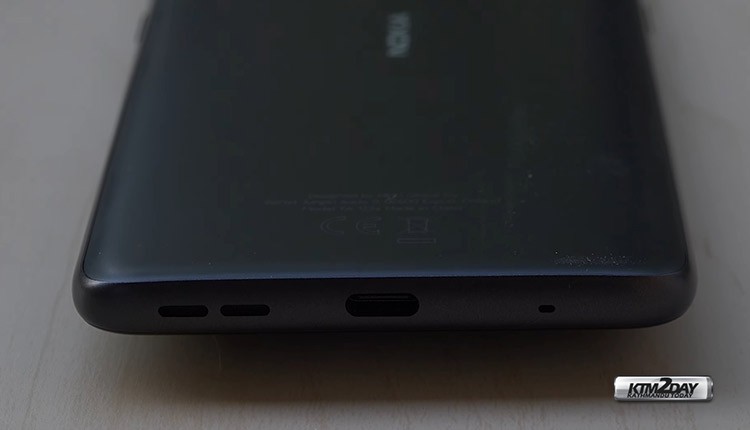 For the use of multimedia, the Nokia 5.3 is certainly not bad either. You don't have the Full-HD resolution, you do have a perfectly readable screen that can still be read without problems even on sunny days. In addition, you can find an FM radio on the Nokia and you can listen to music via a 3.5mm headset, or through the speakers. The sound quality from the speakers is fine for this price, although we would have liked the maximum volume to be a bit louder.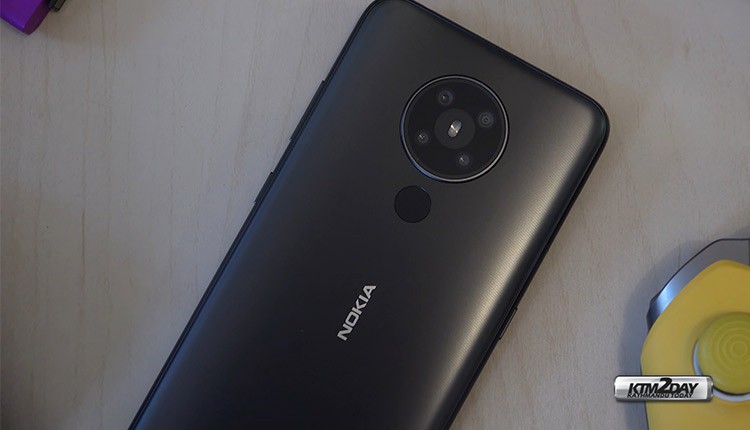 Camera
Now the other area where the Nokia 5.3 truly shines is it's quad cameras setup on the back. There is a primary 13 megapixel camera, which is assisted by a 5 megapixel wide-angle lens for taking wide photos of landscapes.
There is also a 2 megapixel macro lens that makes pictures up close. A 2 megapixel depth sensor completes the quartet and provides background blurring for portraits.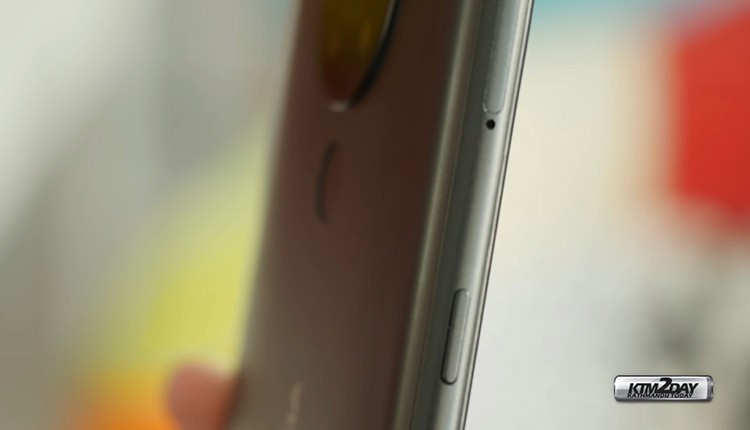 A quadruple camera setup on a phone under Rs 25,000 sounds impressive, of course, but unfortunately it is not. In practice, you have four moderate cameras, where the wide-angle lens is the most disappointing.
Photos taken with the wide-angle lens barely contains any sharpness, too warm colors and a moderately dynamic range. Especially the lack of sharpness makes you probably want to avoid this lens as much as possible. This may sound excessive, but the picture below clearly shows this.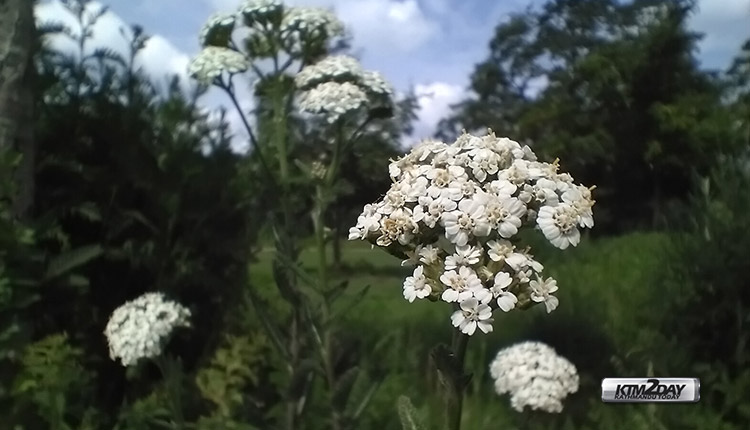 Fortunately, the primary camera is better and shows enough sharpness in the foreground. The dynamic range and colours are also much better than with the wide-angle camera. The biggest drawback to the main camera is the grey effect that you often see in photos. Colours are rather dark, so a beautiful, sunny day loses a bit of its summer atmosphere, as you can see in the picture below.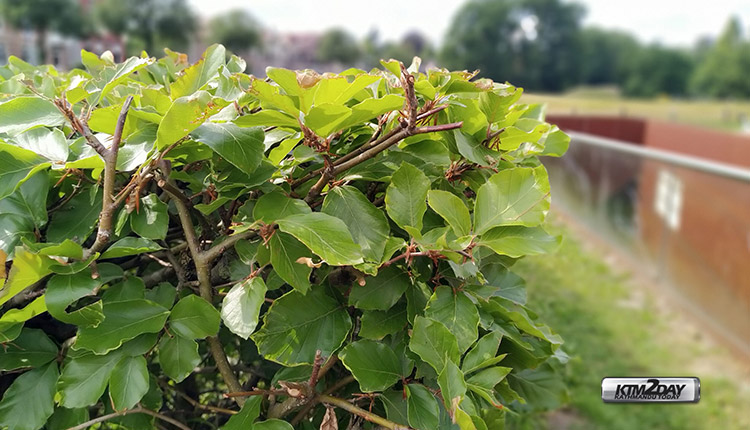 The depth sensor is useful, but unfortunately no more than that. As a result, the background blur is often not quite correct. Fortunately, this is true to a lesser extent for the macro lens, which in itself takes nice pictures. These pictures, on the other hand, are not as sharp and display colors less beautifully.
An excellent camera, which shoots great pictures during the day but in low light conditions the amount of noise increases considerably, something we often see with devices around this price range.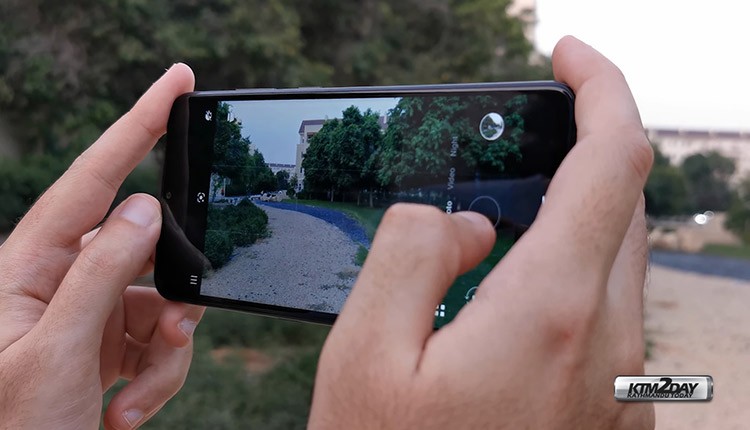 The camera app is user-friendly – Google Lens is integrated, so you can identify objects or plants in your garden. In addition, you can activate HDR, start a timer, and switch between modes. For example, it is possible to take a night or portrait photo, or to opt for a timelapse or slow motion.
Videos
The videos we made with the Nokia 5.3 also looked great. Colours are realistic and well captured and it's fine in terms of details. The Nokia can shoot in 4K or in Full-HD. As far as resolutions are concerned, you can choose between 4K, 1080p and 720p on this device, but unfortunately you can't choose how many images per second you record, which is fixed at 30 fps. During filming you can't switch between the normal and the wide-angle lens, which is only possible before you start filming.
The same applies to the quality as with the photos. The result is neat but not great.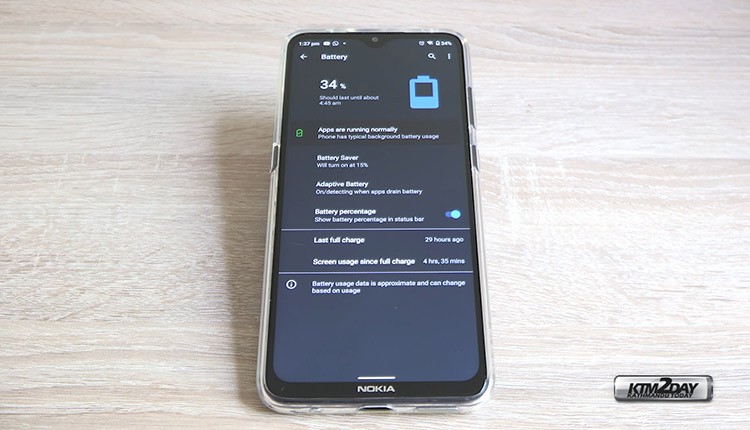 Two-day battery life
Thanks to the 4000 mAh battery, low screen resolution and bare Android version, the Nokia 5.3 lasts a very long time. The smartphone can easily last two days in normal use, and even longer in light use.
Normal use means checking social media several times an hour, browsing the internet dozens of times a day and only occasionally watching a YouTube video or playing a light game.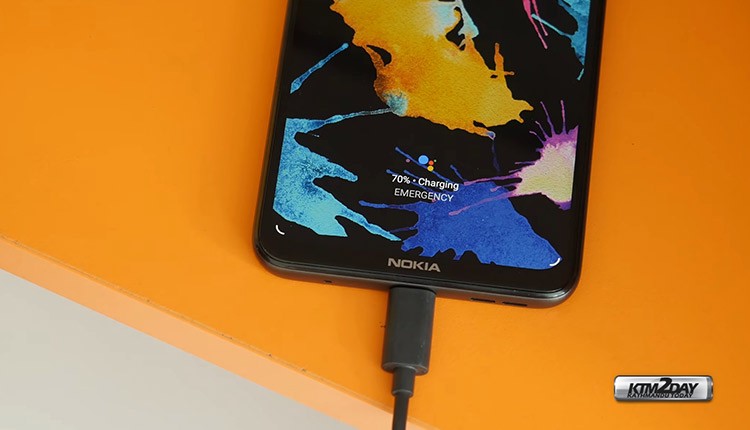 Unfortunately, charging takes a bit longer, but that is understandable in this price range. The Nokia 5.3 is charged with 10 Watts via a USB-C cable and takes more than 2 hours from 0 to 100 percent. This is acceptable in itself given the excellent battery life.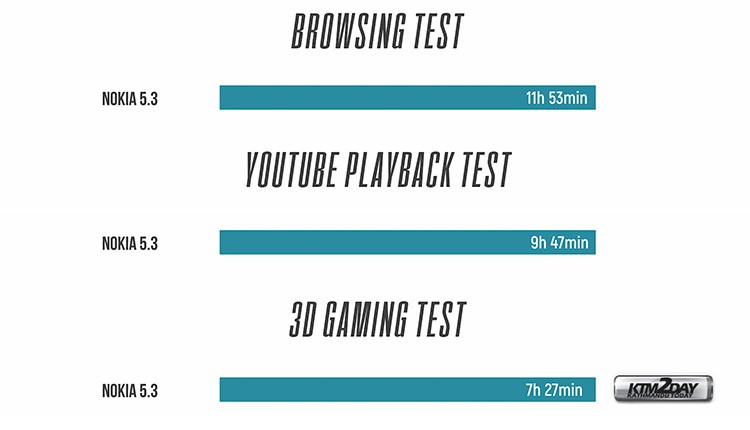 Conclusion
All in all, the Nokia 5.3 is a nice smartphone that offers many features for its price range. Unfortunately, there are also obvious negatives, such as the disappointing cameras. The wide-angle camera shoots blurry photos and the other lenses don't really convince either.
Furthermore, Nokia has compromised on the quality of more important parts, such as the resolution of the screen. In addition, the performance is a bit disappointing and we would have liked the fingerprint scanner (and facial recognition) to work faster.
The device, on the other hand, has excellent battery life. In addition, you will get updates for a long time and you will not suffer from bloatware.
The Nokia 5.3 is the same on certain aspects as many other smartphones in this price range. The great appeal of these types of smartphones is the value for money. The Nokia 5.3 offers quad rear cameras, a neat processor, ample storage and a battery you can count on. On top of that, the software of the Nokia 5.3 is well regulated and you are assured of updates to the operating system. That makes the Nokia 5.3 a great smartphone, but certainly not the best in this price range.