Proton X50 Compact SUV launched in Nepali market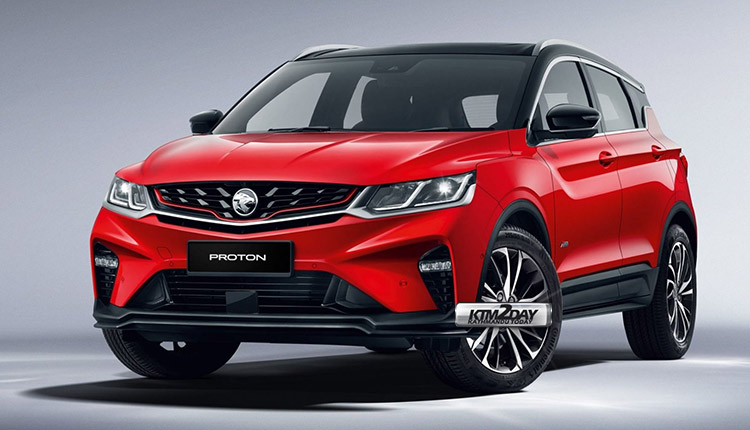 Malaysian car maker Proton's compact SUV Proton X50 has arrived in the Nepali market. Jagdamba Motors, the official dealer of Proton vehicles, has imported three variants of Proton X50 in Nepali market.
This stylish Proton SUV is believed to establish a new identity in the market of Nepali premium compact segment.
'So far, it's more premium than any other mid-range SUV. Compared to other mid-range SUVs, the features of this vehicle are not found in any other mid-range SUV. I claim that it is the safest compared to the SUVs available in Nepal, 'said Agrawal.
The X50 has a 1.5-liter turbocharged, three-cylinder and top flagship variant with TGDI (direct injection) turbocharged three-cylinder petrol, the company said. The TGDI engine is said to produce 150 PS of maximum power and 226 Nm of torque by increasing 130 PS of power and 255 Nm of torque which comes in standard variant.
According to the manufacturer's website, the Proton X50 SUV shown on the streets of Kathmandu at this time has excellent in-class features.
The vehicle has 6 airbags, EBS and BS with ABS, auto headlights and wipers, keyless entry, touch sensors on the front door handles.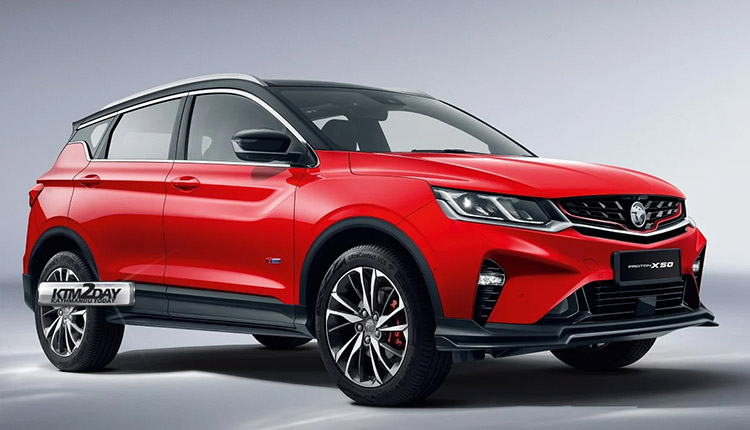 Other Features include push-start, 360-degree camera, 8 speakers, 8-inch infotainment screen, autonomous emergency braking, adaptive cruise control, climate control with smart air purifier system, and electronically foldable seats.
It has a self-parking system, which helps new drivers to park their car easily without any hassle. The X50 also has a full five star safety rating from Asian NCAP.
Jagdamba has been selling Proton sedan Proton Saga and premium SUV Proton X70 in Nepal since 2020. The company has not made public the Nepali market price of the new model of SUV.
Jagdamba Motors has been selling entry level sedan Proton Saga and premium SUV Proton X70 in Nepal since 2020.
PROTON X50 SPECIFICATIONS
1.5T STANDARD 
ENGINE TYPE 3 Cylinders In-Line, 12 Valve DOHC, Turbocharged
DISPLACEMENT (CC) 1477
MAX POWER (KW(PS)/RPM) 110 (150) / 5500
MAX TORQUE (NM/RPM) 226 / 1500~4000
FUEL SYSTEM Multi Point Injection
FUEL TANK CAPACITY (L) 45
TRANSMISSION TYPE 7-Speed Dual Clutch Transmission with Manual Mode
DRIVE SYSTEM 2WD
STEERING Electric Power Steering

MINIMUM TURNING RADIUS (M) 5.4
SUSPENSION (FRONT / REAR) MacPherson Strut / Torsion Beam

BRAKES (FRONT / REAR) Ventilated Disc / Solid Disc

PARKING BRAKE Electric Parking Brake

TYRES & WHEELS 215/60 R17 Alloy

LENGTH X WIDTH X HEIGHT (MM) 4330 x 1800 x 1609
WHEELBASE (MM) 2600
KERB WEIGHT (KG) 1325
PROTON X50 Price in Nepal
Available in three new variants, the standard Proton X50 is priced at Rs 71.99 lakh, while the premium variant is priced at Rs 79.99 lakh and the flagship model at Rs 84.99 lakh, the company said.
The standard and premium variants have a 1477 cc turbo engine while the flagship has a 1477 cc TGDI engine, the company said. Proton X50 is the most premium mid-range SUV in the Nepali market, said Deepak Agrawal, Chief Executive Officer of the company.
Proton X50 – Standard variant – Rs. 71.99 Lakh
Proton X50 – Premium variant – Rs. 79.99 Lakh
Proton X50 – Flagship variant with TGDi – Rs. 84.99 Lakh