Samsung Galaxy S20 Unpacked confirmed for Feb 11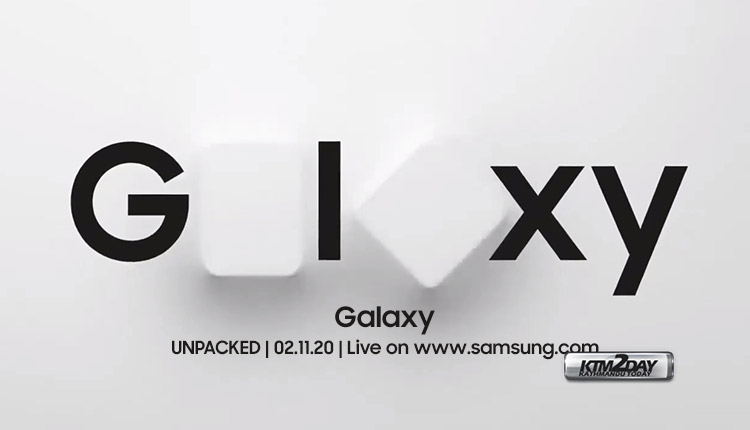 Samsung will precisely launch its new flagship devices in a months time from now i.e., Feb 11,2020. The new flagship devices will discontinue the old nomenclature and will be presented as Galaxy S20 series instead of Galaxy S11 series.
According to a promotional video that appeared online, the Unpacked Event will take place on February 11th . The information still needs official confirmation from the brand, but the teaser is quite convincing.
The truth is that the video does not directly mention which products will be launched on that day. However, we see the word 'Galaxy' in which both 'a' being replaced by two white squares.
Although not mentioned officially, the new flaship devices will come in trio of Galaxy S20, Galaxy S20 Plus and Galaxy S20 Ultra models. However, the big highlight may be what should be called Galaxy Fold 2, a folding smartphone in clam-shell format.
Enthusiasts from the XDA Developers forum analyzed the latest version of the One UI 2.0 shell for Samsung smartphones and found in it details about what unique features the Samsung Galaxy S20 smartphone camera will surprise.
In addition, the firmware confirms information that the new flagship of the South Korean manufacturer will be called Samsung Galaxy S20, and not Samsung Galaxy S11, as was believed over the past few months.
The camera features will bear something special to surprise users. Let's start with the Directors View movie mode, in which users can switch between different lenses while recording their video. A similar feature is implemented in the new iPhone smartphones.
Single Take Photo mode is designed for those who are not particularly versed in photography. Artificial intelligence will take pictures at the "right time" when it captures a smile or a beautiful pose, especially suitable for shooting. The functionality should be close to the Photobooth mode developed by Google for its Pixel smartphones. Fans with limited shooting skills will surely appreciate the innovation.
The Pro Video recording mode will give Galaxy S20 owners the ability to manually control the exposure and ISO value during movie creation. It also talks about additional blur effects in pictures that will be visible in real time. Functionality is already available in the Galaxy S10, but the Galaxy S20 will have new bokeh filters called Artify, Mono, Side Light and Vintage.
The presentation of the Samsung Galaxy S20 is expected at the Samsung Galaxy Unpacked event, which is scheduled for February 11 this year. All models in the line will support a refresh rate of 120 Hz and a fallback to 60 Hz .
The base model – Galaxy S20 is expected to feature a screen of 6.2 inches while the Galaxy S20 + will be equipped with a 6.7-inch display. A premium model is also expected to appear alongside, called Samsung Galaxy S20 Ultra with a screen diagonal of 6.9 inches.