Samsung reveals ISOCELL HP3 sensor with 200-megapixel resolution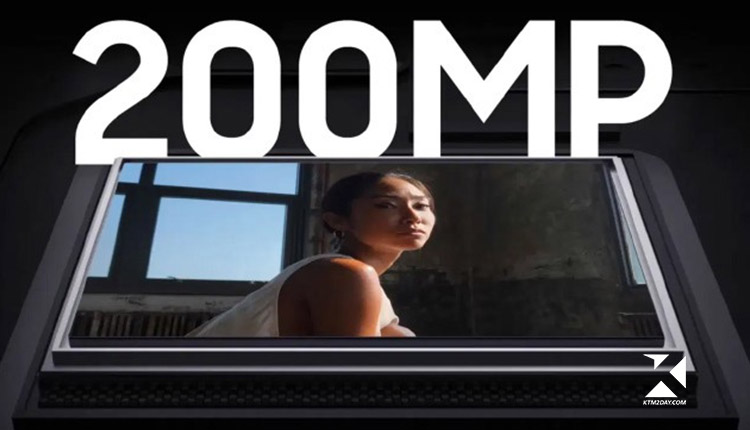 On Thursday, Samsung revealed the ISOCELL HP3 sensor, which has a 200-megapixel resolution.
Last year's ISOCELL HP1 sensor has been replaced by a new sensor with 0.56-micron pixels (m). 1/1.4-inch sensor with a resolution of 200 million pixels.
At 30 frames-per-second (fps), the camera is said to be able to record 8K films at 30 frames per second (fps).
The new ISOCELL HP3 sensor will go into commercial production later this year, according to the South Korean company. In 2019, it launched the world's first smartphone camera sensor with 108 megapixels.
The new ISOCELL HP3 sensor was announced in the company's newsroom.
There are claims that this sensor has industry's tiniest pixels of 0.56 microns.
ISOCELL HP3's 0.64-micron pixels are touted to have a 12% lower pixel size than the predecessor's.
Camera module surface area is reduced by roughly 20% while retaining an optical format of 1/1.4 and 200 million pixels.
Smartphone manufacturers would be able to keep their gadgets slimmer as a result of this.
Each pixel of the ISOCELL HP3 sensor is equipped with auto-focusing capabilities as a result of the Super QPD auto-focusing capabilities.
One lens covers four neighbouring pixels to detect phase variations in both the horizontal and vertical orientations, Samsung claims, based on their Super QPD camera Users benefit from better auto focusing as a result of this.
With the sensor, users may record 8K videos at 30fps or 4K videos at 120fps with minimal reduction in the field of view.
The ISOCELL HP3 sensor from Samsung features Tetra2pixel technology, which allows it to operate as a 50-megapixel sensor with 1.12-micron pixels or a 12.5-megapixel sensor with 2.24-micron pixels.
In addition, the ISOCELL HP3 sensor has a Smart-ISO Pro technology that aids in the creation of more colourful HDR images.
It has three ISO settings—low, medium, and high—to help you get the most out of your camera's dynamic range.
Over 4 trillion colours can be expressed using this technology (14-bit colour depth). As well as Smart-ISO Pro and Staggered HDR, the sensor may switch between these modes.
For its part, Samsung has stated that samples of its ISOCELL HP3 sensor are presently on hand and that mass production of the new sensor will begin later this year.
The new 200-megapixel sensor is projected to be included in the anticipated Samsung Galaxy S23 Ultra by 2023.
Motorola and Xiaomi are also rumoured to be working on smartphones with a 200-megapixel camera sensor.
A 200-megapixel Samsung ISOCELL HP1 sensor is believed to be included in the next Motorola Frontier, while Xiaomi is rumoured to release its first 200-megapixel camera phone in the second half of 2022.