Two new COVID-19 cases confirmed in Nepal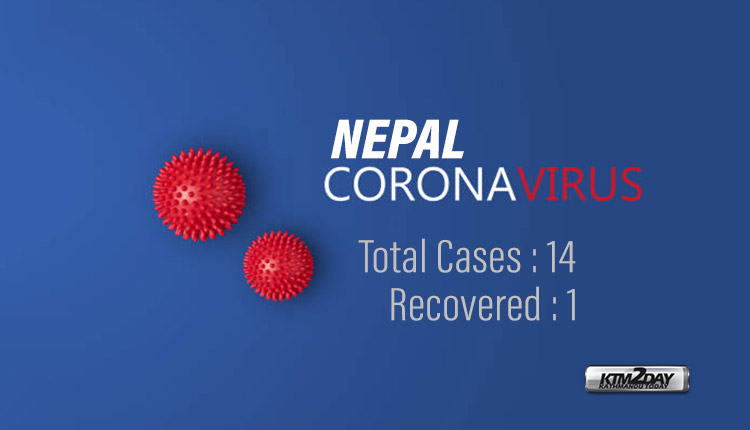 The number of people infected by coronavirus has jumped to 14 in Nepal after two more people tested positive for coronavirus on Monday, the Ministry of Health said.
At a regular press briefing, spokesperson at the ministry Bikash Devkota informed that a 19-year-old male from Rautahat and 65-year-old female from Kailali tested positive for the deadly virus. The young man who was kept in a quarantine facility in Rauthat got infected by the virus.
Likewise, the sexagenarian from Kailali was put in a quarantine facility located at Lamki Multiple Campus in Lamkichuha municipality-1 of Kailali for the past 14 days after she reached there from Birgunj in Parsa. The woman used to run a tea-shop in Birgunj along the Nepal-India border.
Initially, the woman had tested negative on Rapid Diagnostic Test (RDT) during the14-day quarantine. Her throat swab and blood sample were collected and sent to Kathmandu for further tests.
"The National Public Health Laboratory also confirmed that she was infected by the virus," the spokesperson said.
However, she has now been detected with the coronavirus infection. She is currently undergoing treatment at Seti Provincial Hospital in Dhandgadhi, according to spokesperson Devkota.
"We are conducting the contract tracing of the aforementioned patients," he said.
With the latest two cases, Nepal has currently 13 active cases and one case of recovery.