Volkswagen launches second edition of T-Roc SUV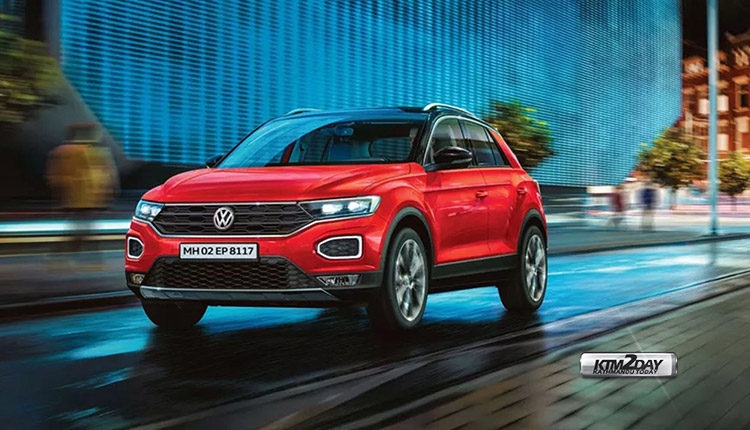 Indian automaker Volkswagen India has unveiled the second edition of the Volkswagen T-Roc in the Sports Utility Vehicle (SUV) segment.
According to the company, the official market price of the car in India has been set at INR 2.135 million.
The company had earlier unveiled the first version of the vehicle in March 2020.
During it's first launch, the vehicle was valued at around 2 million Indian rupees, but with the arrival of the second edition, it has increased by 136,000 Indian rupees, according to the company.
According to the company, the vehicle is being manufactured under the Completely Built Unit (CBU) and online booking has started. The company has stated that the delivery of this vehicle will start from next May.
The 1.56-liter TSI Evo (Turbocharged Stratified Engine) petrol-powered vehicle has 147 braking horsepower and 250 Nm of peak torque.
According to the company, the motor attached to the vehicle includes a seven-speed direct shift gearbox (DSG) with an automatic transmission. The company has stated that the vehicle with a maximum power generation capacity of 100 kmph in 8.4 seconds has the capacity to generate maximum speed of 205 km per hour.
The company said that the vehicle equipped with cylinder deactivation technology is equipped with LED day time running light, projector lens headlamp, panoramic sunroof, all tone alloy wheel, auto climate control, touchscreen infotainment system, virtual cockpit and other facilities.
The wheel base of the sporty cover is 2595 mm. The company has said that the vehicle with good cabin space has six airbags, anti-lock braking system, tire pressure monitoring system and other features for the safety of the driver and passengers.
Engine –

1.5 L TSI EVO with ACT

Transmission –

7-speed Automatic DSG

Power –

150 PS (110) @ 5000 – 6000

rpm

Torque –

250 Nm @1500 – 3500

rpm

Price – INR

21,35,000