The World Bank provides financial assistance in purchasing covid-19 vaccine to Nepal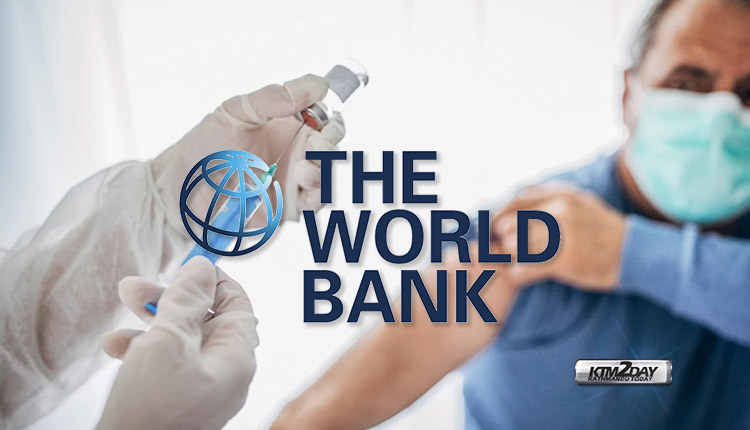 The World Bank has provided Nepal with approximately Rs. 8.70 billion financial assistance in purchasing the vaccine against corona.
The Executive Board of the Bank has approved financial assistance of US 75 million through the International Development Association (IDA) to assist in the distribution of vaccines against COVID by strengthening Nepal's health and vaccination system. This will be available as a concessional loan. With this amount, the vaccination facility can be extended to at least one third of the population, the bank said.
Faris Hadad Jarvos, the World Bank's national director for Nepal, Sri Lanka and the Maldives, said the bank was helping the government's ambitious plan to vaccinate at least 72 percent of Nepal's population.
The World Bank expects the vaccine facility to be extended to at least one-third of the population through an equitable distribution scheme through financial assistance.
The majority of this financial assistance (90 percent) will be used to purchase Covid-19 vaccines and expansion of vaccines to other groups, the bank said. The remaining funds will be used to purchase tests, laboratory equipment and medical supplies.
This additional financial assistance for Nepal is one of three projects approved in the first phase for Covid-19 vaccination assistance in South Asian countries.