Microsoft reveals Xbox Series X and Series S launch date and price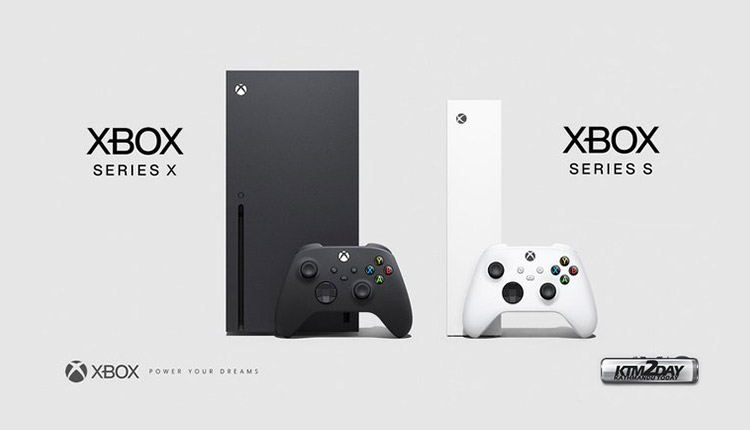 Microsoft has announced the launch date and price of the new standard Xbox Series S gaming console. A more premium Xbox Series X game console is expected to be launched during the holiday season.
Through it's official Twitter account , the company revealed that the new Xbox costs $ 499 (about Rs 58,750, excluding import taxes at the current price) and is available for purchase from November 10, while the pre-order starts on September 22nd.
The PS5 rival ( Sony ) was announced at the end of last year and has already showcased trailers for several confirmed games, such as Assassin's Creed: Valhalla , Madden NFL 21, Halo Infinite , a new Fable , among others.
Microsoft also highlighted the details of the Xbox Series S, which is presented as "the smallest Xbox of all time", the console is a cheaper and simpler version of the Xbox Series X. The device is priced at $ 299 (about Rs 35,200 in direct conversion and without taxes). There is still no forecast of availability in Nepali market yet.
This is the tweet…

Xbox Series X: $499 (ERP)
Xbox Series S: $299 (ERP)

Release date: November 10

Pre-order starts September 22: https://t.co/Dz5bRsAuwQ | #PowerYourDreams pic.twitter.com/MadZl4OOKJ

— Xbox (@Xbox) September 9, 2020
Xbox Series S Specification and Features
The company also outlined the detailed specification of the Xbox S gaming console.
Regarding the specifications, the Xbox S is equipped with a custom 3.8 Ghz octa-core processor, in addition to a 12 Teraflops graphics processor. The numbers promise to deliver an enormous capacity for generating visual power. According to Microsoft, the Xbox S promises four times the processing power of Xbox One.
The device has 16 GB GDDR6 and the internal storage has the standard model of 1TB SSD. Its technical file includes the capacity to expand storage per memory card up to 1 TB, to double the size of saved games. It is also possible to expand using a standard HDD, in addition to SSDs, with a 3.2 reader – which indicates a high reading speed on older devices.
On the other hand the premium – Xbox Series X promises to run HDR games at rates of up to 120 FPS, including backwards compatible with old titles. Microsoft has confirmed that the graphics power of the console also includes ray-tracing , a technology that calculates and projects the behavior of each ray of light, to give a more realistic impression to the visuals. Although similar in specs, the Xbox Series X can surpass rival PS5 in some ways.
XBOX SERIES X VS. XBOX SERIES S
| Xbox Series X | Xbox Series S |
| --- | --- |
| 8-core AMD Zen 2 CPU @ 3.8GHz (3.6GHz with SMT) | 8-core AMD Zen 2 CPU @ 3.6GHz (3.4GHz with SMT) |
| AMD RDNA 2 GPU 52 CUs @ 1.825GHz | AMD RDNA 2 GPU 20 CUs @ 1.565GHz |
| 12.15 teraflops GPU power | 4 teraflops GPU power |
| custom 7nm Enhanced SoC | custom 7nm Enhanced SoC |
| 16GB GDDR6 RAM | 10GB GDDR6 RAM |
| 4K @ 60fps, up to 120fps | 1440p @ 60fps, up to 120fps |
| 1TB PCie Gen 4 NVME SSD | 512TB PCie Gen 4 NVME SSD |
| 1TB expansion card | 1TB expansion card |
| 4K UHD Blu-ray | Digital only |
| HDMI 2.1 | HDMI 2.1 |
| $499 | $299 |