Hyundai Showroom opens in Thapathali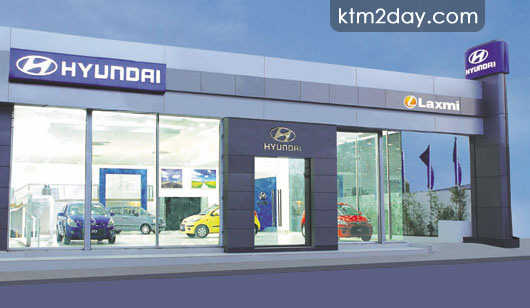 Laxmi Intercontinental Pvt Ltd, the official partner to Hyundai Motors for Nepal, has opened its brand new showroom in Thapathali of Kathmandu metropolis .
The showroom was jointly inaugurated by Hyundai Motors Deputy General Manager for Asia-Pacific region Gi Baek Lee, Embassy of South Korea Deputy Chief of Mission Yoo Sung Gul and Laxmi Intercontinental Chairman Ganesh Bahadur Shrestha.
Laxmi International has been providing sales and after sales services for Hyundai vehicles since February 2009. The new showroom has ample space to showcase its range of vehicles to the customers.