Volkswagen comes to Nepal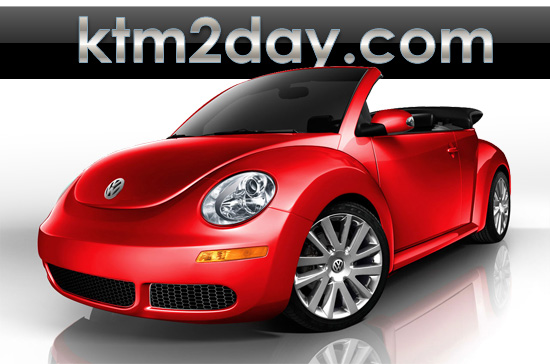 Pooja International's of Vishal Group has formally introduced Volkswagen — one of the largest automobile manufacturers in the world — to the Nepali market.
Armin Keller, Volkswagen´s executive director sales for India and Far East, and Henning Hansen, the charge d´affaires at Embassy of the Federal Republic of Germany in Nepal, jointly inaugurated Volkswagen´s showroom at Panipokhari on Friday.
Volkswagen is the largest automobile manufacturer in Europe with a market share of over 20 percent. "It is also a leader in emerging markets like China, Brazil, and South Africa," the company claimed in a statement.
The showroom is designed as per the new Volkswagen worldwide corporate identity. The workshop, which is located inside Balaju Industrial District, is equipped with state of the art diagnostic equipment, a full complement of Volkswagen special tools and electronic access to all factory service and parts information. The service facility can connect with factory technical support and assistance if necessary via remote diagnostics.
"The Volkswagen Corporate Identity showroom underlines the importance of Nepal to Volkswagen. The continuous introduction of innovation in our products and the expanded choice in our model line-up reinforce our drive towards our vision of being the most innovative high volume car brand offering the best quality in the respective classes," Keller said after the inauguration of the showroom.
Pooja International´s has introduced six Volkswagen models to Nepal — Beetle, Jetta, Passat, Passat CC, Tiguan and Toureg. In the near future, it is also introducing the Polo and Vento to Nepal.(Source:Republica)
New Beetle
Mileage: 12km
Displacement : 1595cc
Price : NRs. 3.95 million
Jetta Petrol
Mileage: 13km
Displacement : 1595cc
Price : NRs. 4.05 million
Jetta Petrol
Mileage: 18km
Displacement : 1896cc
Price : NRs. 4.35 million