The Last Resort resumes operation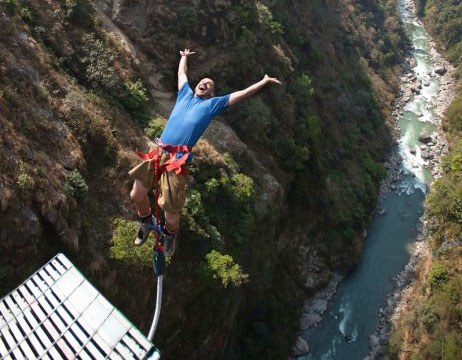 Bungy Nepal and The Last Resort have resumed normal operations after an agreement with agitating locals' who earlier forced the two companies shut their businesses. A joint venture with New Zealand' The Last Resort is one of the most famous tourist attractions in the country. It was forced to shut down due to ownership dispute of the bungy bridge with the locals forced to shut down a week ago.
Situated near Barabise in Sindupalchowk' the resort attracts thousands of tourists from all over the world. It is also contributing to the country's growth' said Bishnu Neupane' Director of The Last Resort.
"It also provides significant income generation opportunity to locals'" he said' adding that over its 11 years in business' the resort provided work to locals by either directly employing them or buying local produce.
"We have contributed significantly to the local development also' he added.
"Some 11 years ago' the company had bought the land and constructed the bridge at the cost of Rs 4.5 million'" Neupane said' adding that The Last Resort became a major tourist attraction' bringing tourists from around the world.
"Before the completion of the bridge' a 10-year contract was signed between the company and the locals mentioning that only if the company shuts down' the bridge would be handed over to the locals.
However' after 11 years' the locals have claimed the bridge's ownership and locked the bridge on Tuesday. (Source:THT)