Govt urges for vocational training institutes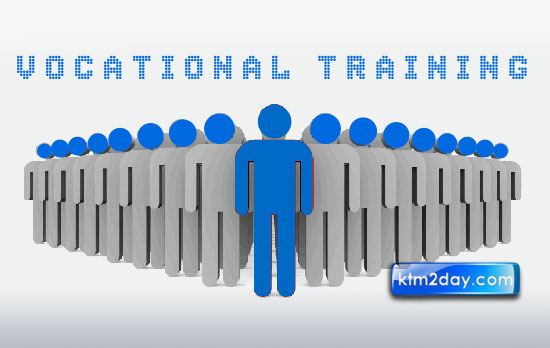 The Nepali government has urged Saudi Arabia to establish a world-class vocational training institute to facilitate foreign employment in the country. Saudi Arabia is one of the preferred job destinations for unskilled and semi-skilled Nepali migrant workers.
During his recent visit to Saudi Arabia, finance minister Barshaman Pun requested his Saudi counterpart Dr Sulaiman Al-Turki to start short-term vocational courses according to the kingdom's necessities. "Saudi Arabia should establish a training centre in Kathmandu to train Nepalis looking for jobs in the kingdom," the Arab Times reported, quoting minister Pun.
Ministry of Labour and Transport Management has confirmed the request. "We are planning to request major destination countries to provide support to establish training centres," said spokesperson of the ministry Buddi Bahadur Khadka.
According to him, the government is planning to hold talks with Qatar, the United Arab Emirates, Kuwait, Malaysia and Israel to support migration of semi-skilled workers. "It is part of the new Foreign Employment Policy," he added.
The government introduced a new foreign employment policy last week with a complete revival of the outsourcing sector. The policy aims to change the nature of the migrant workforce from unskilled to semi-skilled. The policy developed according to the suggestions of a high-level committee led by Dr Ganesh Gurung has advised the government to aim for skilled migration in the next five years.
Currently, about 71 per cent of the 3.5 million migrant workers are unskilled followed by 28 per cent semi-skilled and one per cent skilled workers. However, the ministry is planning to increase the number of semi-skilled migrant workers to 50 per cent in 2015.
About 600,000 Nepalis are believed to be working in the foreign job market but half of them are in an illegal status. Managing illegal housemaids is a major problem to the kingdom and Nepal. In the context, minister Pun requested the Saudi government to introduce a 'six-month amnesty plan' to provide a safe passage to illegal migrant workers.
"I requested the Saudi government to provide an amnesty opportunity for the return of illegal workers," Pun said in the Arab Times. He promised to send Nepali housemaids to Saudi Arabia once the old problems have been sorted out. "Nepal wants to send domestic workers to Saudi Arabia, but without any hassles," he said. About 70,000 housemaids are currently working in the destination.
To facilitate the whole migration process, minister Pun urged Saudi Arabia to open its diplomatic mission in Kathmandu. "We earnestly want the Saudi government to open its mission in Nepal, which will help a great deal in improving bilateral relations," he said.
Nepal had opened its embassy in Saudi Arabia in 1978. (Source:THT)