Government's indecision delays 4G launch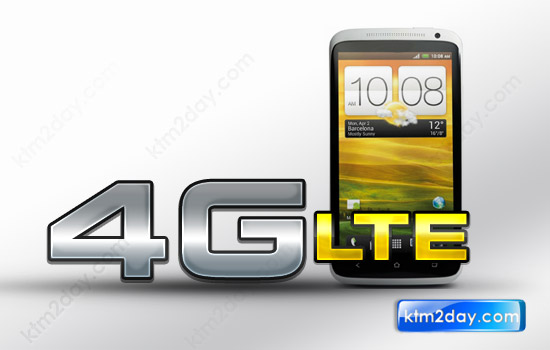 The government's indecision on telecom frequency affairs has delayed the introduction of 4G technology in the country.
Ncell and Nepal Telecom have been asking for 4G spectrum for a long time, but the government is yet to take a decision on spectrum allocation.
Nearly a year ago, a committee formed by the Ministry of Information and Communications had suggested that the government assign 2.5 GHz and 700 MHz band for 4G technology to interested operators through auction. But no headway has been made so far in this direction.
Nepal Telecom was the first to launch 3G in South Asia. As far as 4G is concerned, India's Bharati Airtel has become first to launch the technology in the region. The largest Indian operator launched the service, also known as long-term evolution (LTE), one and half months ago.
4G is the next complete evolution in wireless communications having a comprehensive internet protocol solution in which voice, data and streamed multimedia services can be offered.
In October 2010, Ncell had demanded the 4G spectrum to the Nepal Telecommunications Authority (NTA) for test. Ncell CEO Pasi Koistinen said their plan to introduce 4G technology was affected due to the government's delay in allocating the
spectrum. "By this time, we would have already launched the service commercially," he said.
Nepal Telecom (NT) has also been planning to provide 4G-based services. As part of the plan, NT has included 4G-enabled mobile lines in its 10 million GSM line project. "We always focus on brining new technologies and offer services at competitive prices," said a senior NT official.
The decision on spectrum allocation was delayed after the parliamentary Public Accounts Committee (PAC) directed that the government assign frequency only after formulating new rules and through auction, according to NTA officials.
Currently, a five-member panel under the coordination of NTA Chairman Bhesh Raj Kanel is working to suggest the government on the whole spectrum affairs. "We need a policy for spectrum auction first," said Kanel, adding that the policy will be devised after the Radio Frequency Policy Determination Committee under the Communications Ministry will decide on 4G spectrum allocation.
The Frequency Determination Committee has decided to set aside 150 MHz bandwidth in 2.5Ghz band (appropriate for -populated areas) for 4G service. However, it is yet to take a decision regarding the 700 MHz band, and the base price for auction.
Also, the government is still also not clear whether to assign 4G spectrum to new operators. According to a senior official at the Commun-ications Ministry, auctioning the 4G spectrum only among existing operators may result in manipulation of the auction process.
Despite the fact that the 3G service has not been able to attract targeted number of consumers, both the big operators are interested in introducing 4G. "4G has become a mainstream technology in the modern telecommunications sector," said Koistinen.
The International Telecomm-unication Union has described 4G as a family of networking standards that offers data transfer speeds of up to 1 GB per second. It can provide a comprehensive and secure all-internet protocol-based mobile broadband solution to laptop, computer, wireless modems and smartphones.