Nepal Telecom launches schemes to mark 10th anniversary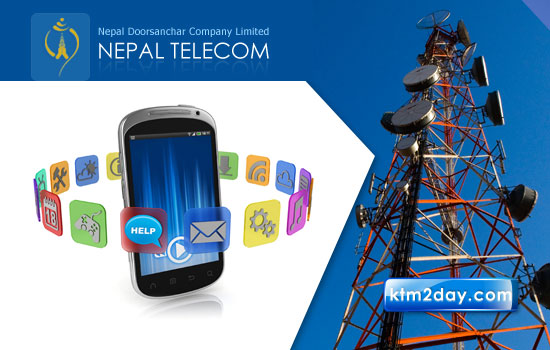 Nepal Telecom (NT) has launched a number of schemes on voice and data services on the occasion of its 10th anniversary. The plans include free 50 MB data for post-paid mobile users and extension of the validity for Sky Pro data pack buyers.
Customers using post-paid phones will get 50 MB of data for free per month for three months and CDMA prepaid users buying night call packages will be able to make unlimited voice calls from 10 pm to 6 am within the NT network, according to NT. In the data segment, customers buying 2 GB, 5 GB and 10 GB data packages on Sky Pro service will have a two-month validity period instead of the usual one month.
Similarly, buyers of 25 MB and 300 MB packages will get a two-day validity and 15-day validity respectively. "We have also decided to reduce the subscription charge for GSM and CDMA prepaid services from Rs 2,130 to Rs 1,430," said Anoop Ranjan Bhattarai, managing director
of NT. He added that they had resumed distribution of CDMA post-paid lines in Kathmandu and that the service would be extended outside the Kathmandu valley gradually as telecom infrastructure expands.
Similarly, the company has provided a 50 percent discount on all calls on GSM and CDMA services within the company's service network to celebrate the anniversary. The discount scheme is effective for three days starting Tuesday. The company said that persons having hearing or speech problems would get SIM/RUIM cards at Rs 100 with a talk time value of Rs 100 for three months. They will be able to SMS at 20 paisa for three months starting from Wednesday.
Meanwhile, the company has started using its official Facebook account and launched Android App for its GSM users on a trial basis. Users of the app will be able to obtain information about the services, schemes and tariffs of the company.