Non-life insurers get over 6,000 quake insurance claims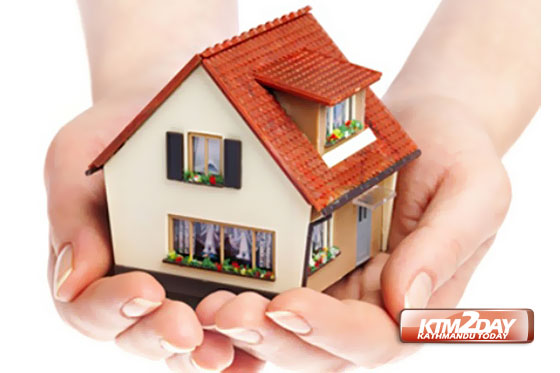 Different companies and firms had taken exception to a decision taken by Beema Samiti to make earthquake insurance a part of fire insurance two years ago saying that it would add financial burden on them.But the same decision has brought respite to many as their fire policy also covers the risk of damages made by the recent earthquake.
After finding that companies and firms were buying fire insurance but neglecting earthquake insurance, the insurance sector regulator two years ago had merged earthquake insurance with fire insurance taking into consideration the fact that Nepal lies in earthquake-prone zone.Fatta Bahadur KC, chairman of Beema Samiti, said many had opposed their decision two years ago.According to KC, non-life insurance companies have so far received over 6,000 claims for damages made by the earthquake of April 25.
"Fire and earthquake insurance policy buyers are reporting 16 non-life insurance companies about loss in their houses, warehouses and different goods," KC added.At present, insurance companies are making assessment of damages suffered by policy buyers.
Total claim amount will be finalized after surveyors submit their reports."Though non-life insurance companies are receiving reports about damage in property, non-life insurance companies are yet to receive report of loss of life. May be families are mourning the death of their loved ones," added KC.Life insurance companies have received only 60 claims for loss of life. Some companies have already started distributing insured amount.
According to Nepal Police, earthquake death toll has reached 7,903.Going by the number of claims, non-life insurers might have to set aside significant amount of money to make payment to the claimants. This is expected to hit their profits.But KC said they won't have much liability. "I believe most of the non-life insurance companies have reinsured fire and earthquake policies with foreign companies," he said, adding that their profit, however, might be affected.Officials of Beema Samiti believe the loss of life and property due to the earthquake will justify their plan to raise paid-up capital of life and non-life insurance companies.
"Though there has been massive loss of life and property, the earthquake will bring an opportunity to the insurance sector as more companies and firms are likely to buy insurance policy to cover risks," Shreeman Karki, director of Beema Samiti, told Republica.Some, however, say policy buyers will take the decision after judging insurance companies' claim settlement process.Following the earthquake, Beema Samiti issued a circular to all the insurance companies asking them to listen to their clients promptly and settle claims accordingly. It also made surprise monitoring of insurance companies to look how they were addressing clients' reports of loss of life and property.