Kathmandu to get 25 MW from solar plant within 6 months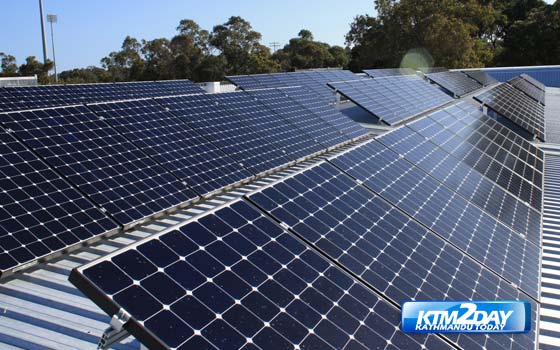 The Nepal Electricity Authority (NEA) has said evaluation process of tenders for generating 25 megawatts solar electricity is in final phase. NEA Managing Director Mukesh Raj Kafle said a best company will be selected out of 16 that participated in the global tender.
"If things go as planned, 25 MW electricity to be generated through the solar plant will be connected to the national grid within six months," he said.
NEA plans to invest Rs five billion in the project out of Rs 13 billion to be provided by World Bank to the government.
The power authority said construction of solar plant is feasible in Devighat and Trishuli of Nuwakot and in Kulekhani of Makwanapur.
NEA is for installing the plant over dam of Kulekhani Hydropower only if land is insufficient in Devighat and Trishuli.
"Technology to install solar panels in air has been developed," Kafle shared, "But, a concrete decision on that is yet to be reached."
The solar plant is aimed at ending power outage in Kathmandu valley.Earlier, Kathmandu Upatyaka Khanepani Limited (KUKL) had installed a solar plant of 680 kilowatts in Sundarighat, Lalitpur for its internal purpose.  The plant is still in operation.