CES 2019 : TP-LINK unveils its next gen Wifi-6 routers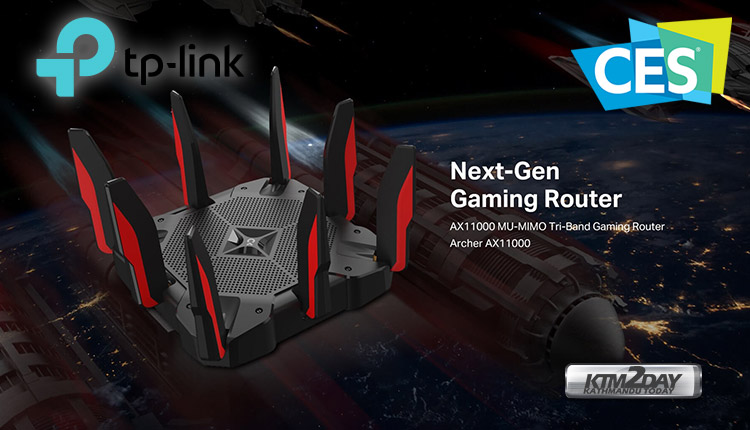 TP-Link is present at CES in Las Vegas with various networking products and in particular with the new high-performance WiFi 802.11ax (or WiFi 6) routers based on Broadcom chipset. The main highlight of the TP-Link stand is the Archer router series , enriched by the two high-end gaming models Archer AX11000 and AX6000 , together with two more affordable products, Archer AX1800 and AX1500.
TP-Link Archer AX11000 is currently the company's top-of-the-range 802.11ax tri-band router with 8 antennas , capable of a connection speed of up to 11 Gbps (theoretical), as well as several features developed specifically for gamers . Among these are OFDMA and Gaming Accelerator, aimed at reducing latencies and signal interference.
The TP-Link Archer AX6000 is a dual-band router that still allows a connection speed close to 6 Gbps and has a 2.5 Gigabit WAN port and 8 Gigabit LAN ports.With OFDMA and MU-MIMO technology, Archer AX6000 provides up to 4× higher capacity and throughput compared to standard AC routers in dense usage environments, greatly increasing the number of connected devices.
Archer AX1800 and AX1500 are instead two solutions for the mid and low range; the first one offers performances up to 1774 Mbps and support for 1024 QAM and OFDMA functionalities, while the second one is the entry-level option of the manufacturer in terms of WiFi router AX.
Together with the Archer AX series routers, TP-Link presented at CES the new top of the range Deco X10, a tri-band router designed for mesh networks and compatible with all the Deco series TP-Link devices. Deco X10 is easy to configure and is the ideal option for those who want to create a large home network. According to the company, Deco X10 would guarantee an AX2700 connection (at least 2 Gbps) in every corner of the house.
Below you will find the details of prices and availability:
Archer AX11000 – $ 450 / availability end of January
Archer AX6000 – 350 $ available (USA)
Archer AX1800 – $ 130 availability Q3 2019
Archer AX1500 – TBA
Deco X10 (2 unit kit) – price $ 350 / availability Q3 2019