CES 2019 : Alienware Area-51m is a Desktop PC disguised as a Laptop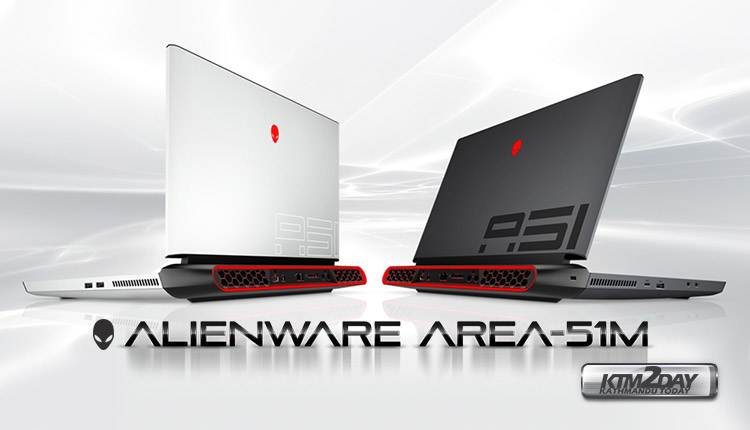 CES 2019 was the event chosen by Alienware, Dell's gaming division, to present the new Alienware Area-51m. They claim that it is the most powerful gaming notebook in the world , and they may be right. Area-51 is a name that the brand usually uses for their desktops, we have rarely seen it on a laptop, although this time the hardware features serve as a justification.
Desktop configuration on a laptop
The first thing that stands out in this new Alienware gaming notebook is its power. To get it, it has inside specifications that have usually been reserved for desktops. For example, we found a ninth generation Intel Core 19-9900K processor with eight cores . The RAM memory amounts to 64 GB and the graphics card is a Nvidia GeForce RTX 2080 8 GB.
ALIENWARE AREA-51M Specification
SCREEN – 17.2-inch IPS with resolution of 1920 x 1080 pixels.
PROCESSOR – Intel Core 19-9900K with eight cores
GRAPHICS – Nvidia GeForce RTX 2080
MEMORY – From 8 GB to 64 GB
STORAGE – 256 GB, 512 GB or 1 TB
SIZE – 31.2 x 410 x 402.6 mm
WEIGHT – 3.8 Kg approx.
WIRELESS CONNECTIVITY –  WiFi 802.11ac and Bluetooth 5.0
PRICE – From 2,549 dollars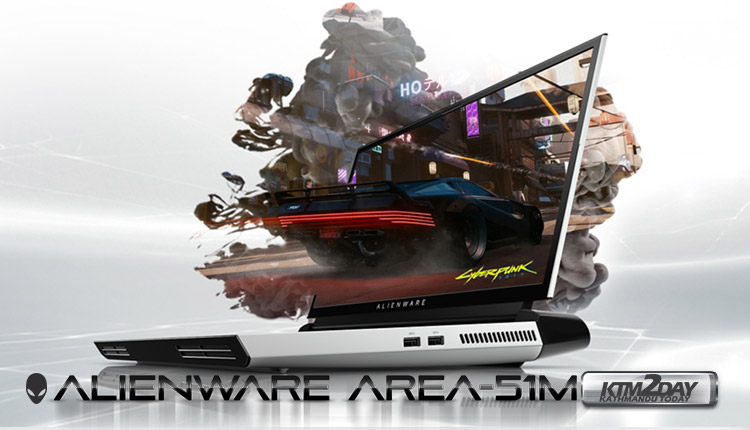 The screen of the Alienware Area-51m is of 17.3 inches in size and comes with an IPS panel at 144Hz. It is of a considerable size and therefore its weight also is at 3.8 kilograms approximately.
The laptop has two power ports. For the day to day use it is enough to connect it to a singlepower source, but if you want to squeeze the performance as much as possible, both are required. To activate the system cooling system or overclocking using Alienware Command Center the second power supply must be connected in order to have enough power.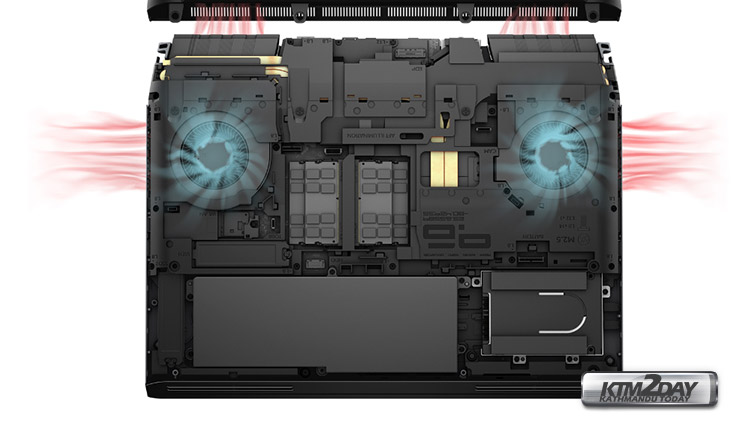 The interesting thing about all this is the fact that a large part of the components can be upgraded. That is, we can expand the laptop and upgrade it as a desktop PC. We are not just talking about RAM or similar pieces as in other laptops, but to change even the CPU of the Alienware Area-51m . With the GPU the same thing happens, we can change it whenever we want and as long as it is an Nvidia GeForce of the 20 series. Moreover, it has a port to connect an external desktop GPU if desired.
Alienware Area-51m with Legend design- Legend is the new design line that Alienware has developed for its equipment. They claim that Legend is a totally new design and is "the biggest and boldest change in its current appearance and that of the industry". Maybe the change is not so radical, it still looks like a gaming computer, but we do find remarkable changes.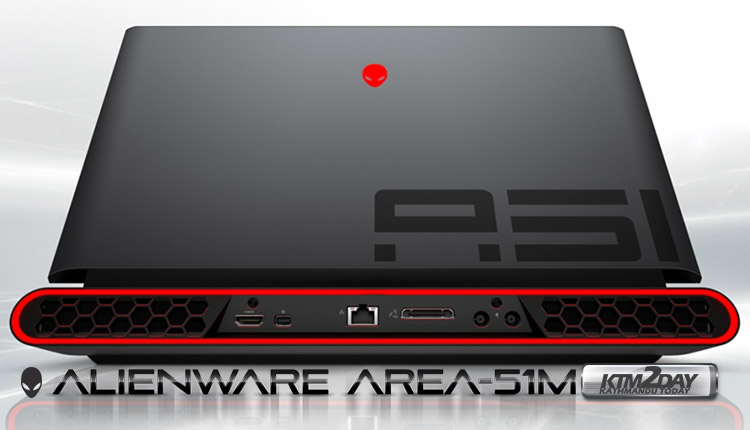 The new design seeks to improve the notebook's cooling and maintain an adequate temperature for overclocking . There are also improvements in AlienFX lighting and the edges of the screen are thinner than before. The interesting thing is, of course, the back where we see the fans for cooling well highlighted thanks to the illuminated ring that surrounds them. The notebook is available in two colors: Lunar Light (white) and Dark Side of the Moon (black).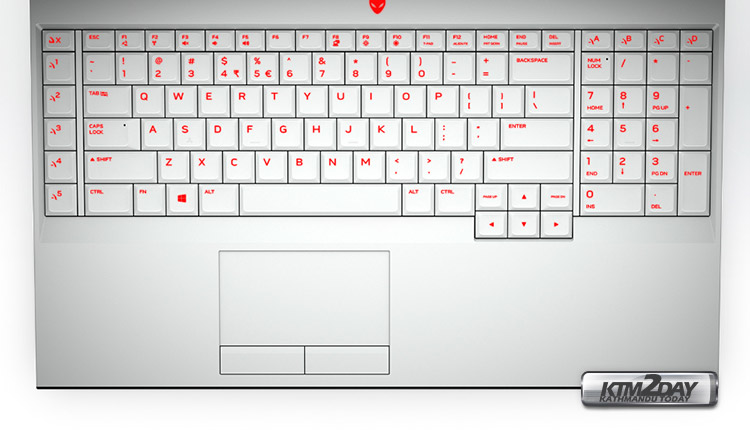 Alienware Area-51m with Legend design will be available starting next January 29 for a price of $ 2,549 . Depending on the configuration and features this price may vary. It will be interesting to see how this new design line evolves to adapt to other equipment of the brand.