Nepal Airlines prepares for non-stop Osaka flight from March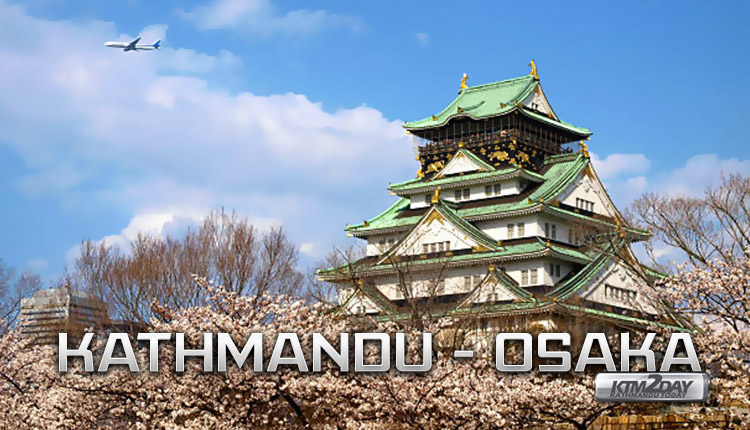 Japan's civil aviation agency will conduct safety checks of Nepal Airlines Corporation before allowing it to resume service to Kansai International Airport, Osaka, forcing the national flag carrier to postpone the inauguration from February to March-end.
The Japan Civil Aviation Bureau will conduct safety checks before granting landing rights to Nepal Airlines, Executive Chairman Madan Kharel said. The civil aviation agency has clearly stated that safety checks are a regular process, and they are conducted as per the standard of the International Civil Aviation Organisation, he said. "It has also clarified that Japan does not follow the European Aviation Safety Agency's aviation safety process," said Kharel.
The European Commission has maintained a ban on Nepali airlines for five consecutive years through an updated EU air safety list.
Kharel said the Japan Civil Aviation Bureau would coordinate with the Civil Aviation Authority of Nepal regarding the safety records of Nepal Airlines. "We are not sure how long the safety checking process will take, but we are all ready to start service."
Nepal Airlines operated flights to Osaka via Shanghai, China from 1994 to 2007 before shutting down the service due to lack of aircraft. Kharel said that the carrier would begin its non-stop service in March-end. He added that they had completed the entire process related to ground handling, catering and refueling at Kansai International Airport.
Nepal Airlines had originally planned to resume its Japan service in November-end, but the date was pushed back to February 2019 due to incomplete preparations.
The number of travellers from Nepal to Japan has been growing significantly in the last few years. The country received 29,768 Japanese tourists last year, up 8.9 percent compared to the 2017 figure.
According to the Ministry of Foreign Affairs, the number of Nepalis living in Japan has swelled to more than 60,000 compared to 31,531 at the end of 2013. The Nepali community is the fifth largest foreign community in Japan. With the 2020 Olympic Games approaching, Japan will be an attractive destination for Nepalis, and the number of Nepalis in Japan is likely to grow substantially in the coming years, the ministry said.
Every year, more than 10,000 Nepali students go to Japan to pursue higher studies and learn the Japanese language. Japan is the second most popular destination after the US among Nepali students going abroad to pursue higher studies, the ministry said.