Nepal Airlines to start chartered flights to Narita Intl Airport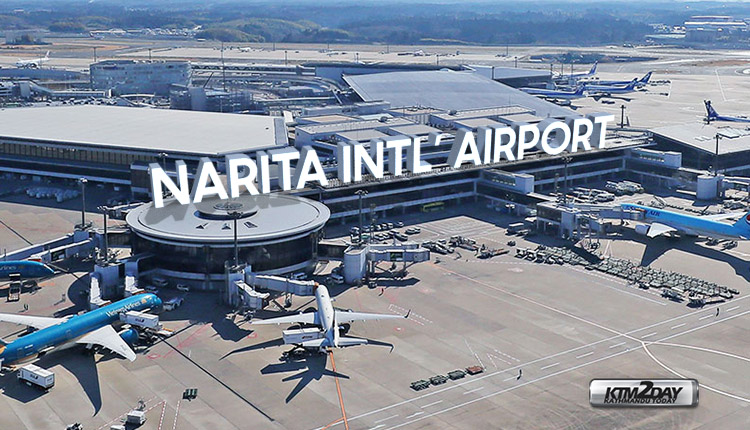 Nepal Airlines Corporation (NAC) has acquired permission from the concerned Japanese authority to conduct two chartered flights to the Narita International Airport in Tokyo.
Issuing a press statement today, the national flag carrier stated that the chartered flights to Narita will be crucial to promote country's tourism in the Japanese capital and will also facilitate Nepalis based in Tokyo to travel home for Dashain and Tihar festivals.
Sulekh Mishra, deputy spokesperson for NAC, informed that the Narita International Airport has given permission to allow NAC to conduct two chartered flights in a bid to promote tourism between the two countries. Hence, NAC will conduct its first chartered flight to the Japanese capital on September 26 and the second on October 2.
Meanwhile, the chartered flights to Narita will also be NAC's first long-haul flights through its wide-body aircraft. Though meant for long-distance flights, the two A330-200 wide-body aircraft have not been able to conduct long-haul flights due to lack of destinations. Consequently, NAC is operating these large-range aircraft at a huge loss.
However, flying to Tokyo is not a big issue as Nepal has already inked an air services agreement (ASA) with Japan. The two countries had inked the revised ASA on January 10, enabling Nepali airlines to fly to any international airport in Japan, except Haneda.
Meanwhile, NAC has already announced it will be operating regular flights to Osaka from August 29. Targeting the same, the national flag carrier has offered a promotional airfare for marketing purpose, under which passengers flying to Osaka can buy one-way ticket at Rs 36,999, while the charge for round-trip passengers has been set at Rs 72,814, including value added tax.
Prior to this, the ticket price for Osaka was fixed at Rs 45,000 for one-way and Rs 77,000 for round-trip.