Airlines report surge in bookings with festival rush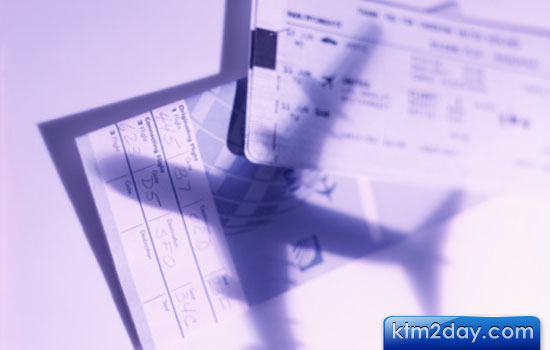 The festival rush has started with major domestic airlines reporting a surge in advance bookings. Buddha Air, Yeti Airlines, Guna Airlines and Agni Air have reported that seats on the major trunk routes are almost sold out for Dashain.
According to private carriers, advance bookings have been received mostly for the Kathmandu-Biratnagar and Kathmandu-Bhadrapur sectors for the period Sept 28 to Oct 9.
Airlines said daily seat demand for the eastern region during Dashain had almost tripled from the normal 350 seats to 900 within two years. Domestic airlines produce 650 seats on the Kathmandu-Biratnagar sector daily, of which Buddha Air accounts for 350 seats. The carrier operates five daily flights between Kathmandu and Biratnagar with its ATRs 42 and 72 aircraft. "Demand for seats in the eastern region is growing each year," said Rupesh Joshi, senior marketing manager of Buddha Air. The carrier accounts for 140 of the 240 seats available daily on the Kathmandu-Bhadrapur sector.
Ankur Rana, reservation manager of Yeti Airlines, said that bookings for the Biratnagar and Bhadrapur sectors were almost full. According to him, 60 percent of the tickets have been sold. Yeti Airlines operates five and three scheduled flights daily on the Biratnagar and Bhadrapur sectors respectively. "Airlines are receiving unprecedented advance reservations due to the festival rush," said Prajol Thapa, marketing manager of Guna Airlines. It operates two daily flights on the Biratnagar sector and has reported bookings of almost 95 percent.
Thapa said that reservations on the Kathmandu-Bhairahawa sector were also encouraging. Guna Air plans to resume its Kathmandu-Janakpur service from Sept 18.
Agni Air said that almost 80 percent of the tickets to Biratnagar and Bhadrapur had been taken. Bookings on the Bhairahawa and Pokhara sectors are also encouraging. "We see almost 100 percent seat occupancy during Dashain," said Pramod Pandey, marketing director of Agni Air. Agni Air, which flies four times to Biratnagar and twice to Bhadrapur daily, said they would be adding flights if required. The airline operates three flights to Bhairahawa and two flights to Pokhara daily.
Although domestic airlines have not applied to the Civil Aviation Authority of Nepal for extra flights to handle the festival rush, they said they planned to fly extra flights on certain days as per demand. "Based on demand, we will be adding one flight to Biratnagar from Saptami to Nawami (seventh to ninth days of Dashain)," Thapa said. Yeti Airlines said it did not have any immediate plans to add flights. "We will wait for four to five days to see how things develop and increase the frequency accordingly," Rana added. (Source:ekantipur)