Bela electric two-wheelers launched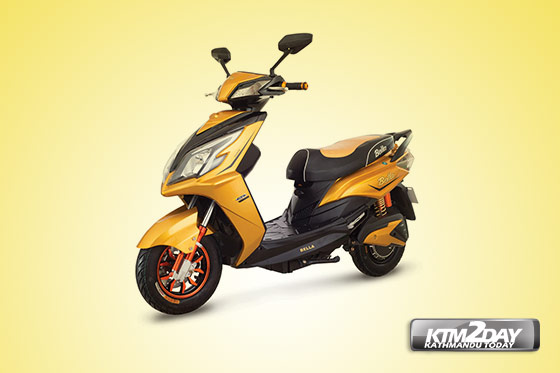 Bela Motors Pvt Ltd, authorised distributor of Bela electric two-wheelers, introduced a wide range of electric scooters and motorcycles in Nepal on May 5.
"We are more focused on making our city a better place to live and ride by introducing electric scooters. It's time we give something back to nature," said Bijay Kumar Ray, CEO of Bela Motors.
In the initially phase, Bela Motors introduced six variants of electric scooters and motorcycles with an introductory price starting from Rs 125,000 for scooter and Rs 160,000 for motorcycle.
The two-wheelers consists of features like easy charging port, light weight, anti-theft alarm, remote key switch, disc brakes, et cetera.
The company is also planning to introduce electric four-wheelers in the market very soon.