Can-Am Electric Motorcycles unveiled, Origin and Pulse to arrive in 2024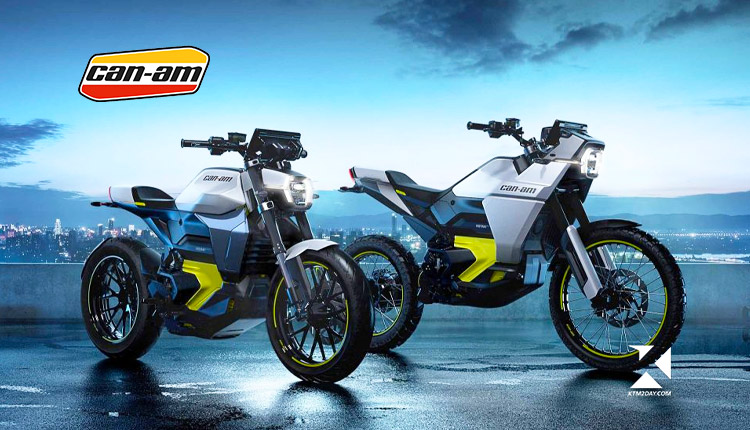 Earlier this year, Can-Am's parent company, BRP, teased the arrival of two new models.
The first electric two-wheelers to bear the Can-Am name in more than 30 years will be available in 2024.
New and seasoned riders alike would find the two new electric motorcycles excellent for daily commuting as well as weekend trail rides, according to the company's pitch for both on- and off-road use.
Each model has a distinct riding style but both use the same Rotex E-Power drivetrain.
Can-Am is a worldwide brand in the name of powersports vehicles and ATV's in North America, Latin America, Europe, and Asia-Pacific.
The company launched two new models of electric motorcycles – Origin and Pulse.
The Pulse and Origin electric motorcycles were unveiled by the three-wheeler manufacturer, each of which aims to solve a distinct problem and alter the game. Remember, though, that this is merely a preview and the full specifications will be released in the new year.
The Can-Am Origin appears to be a dual-sport motorcycle. However, the Can-Am Pulse appears to be more of a street-legal electric scooter. Expect the bike to go at least 70 mph (120 km/h) and possibly even faster after BRP stated "highway-speeds" during its debut.
They will be able to recharge at Level 2 charging stations, unlike the Zero models that are set to compete with these Can-Am motorcycles.
As compared to electric automobiles, many electric motorcycles can recharge almost completely at a Level 2 public charging station in an hour or two, depending on the capacity of the on-board charger.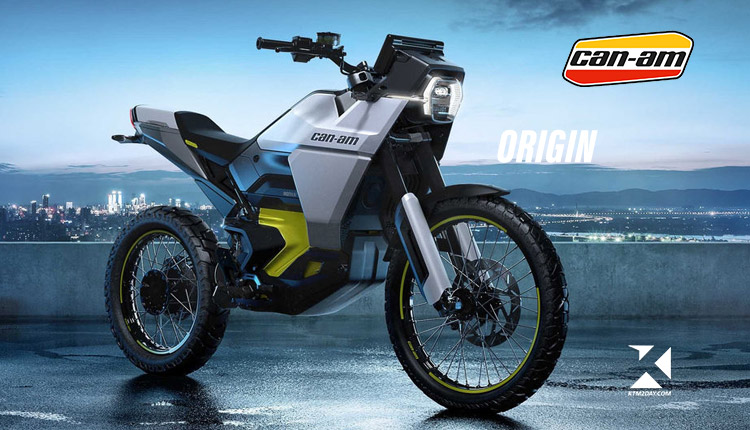 Can-Am Origin
The Can-Am Pulse is the company's street-oriented electric motorcycle with a futuristic look.
The motorcycle's headlight feature a large LED bulb and comes equipped by USD forks. In addition, a substantial middle section with wing-like air vents is included, and the dynamic rear end displays a single-sided swingarm as its crowning glory.
Neon green inlays are scattered throughout the silver livery, giving it a fresh look.
Under the skin, the Can-Am Pulse is powered by an all-new Rotax E-power motor.
Can-Am claims that the battery-motor combination has enough energy for highway duties and enables level-2 charging, but the numbers will be released later. Similarly, there's no news on features for now, but we can notice a huge TFT instrument cluster, all-LED lights, adjustable front suspension, and an openable tank part which could be a storage space.
The Can-Am Pulse is powered by a Rotax E-power motor that is completely new.
If Can-Am is right, it will have a battery-motor combination with enough energy for highway use and level-2 charging.
As far as features go, there's no word yet, but we can see a large TFT instrument cluster, all LED lights, an adjustable front suspension, and an openable tank part that might be used as a storage space.
Can-Am Pulse
As an electric dual-sport motorbike, the Can-Am Origin seeks to meet your off-roading needs rather than just replacing your current motorcycle.
As a result, the styling is more rugged and the wheels are spokes rather than alloys, giving away the motorcycle's off-road aspirations. Because of this, a 19/17-inch wheel setup appears to be more likely.
Other than that, the suspension (USD fork and monoshock) and braking (drum brakes) appear to be comparable to the Pulse's setup.
For off-roading, though, you may acquire fork covers to keep the mud out of your forks. In the meanwhile, we anticipate that the specifications and characteristics of the two Can-Am motorcycles will be identical.
Launch Timeline
Can-Am has revealed the bikes, but they won't be available for purchase for some time. The entire features of the motorcycles will be revealed in the coming months, and they will be on sale in 2024. Follow all the latest industry news at ktm2day.com while you wait.