IME Pay app can now scan various types of payment QR codes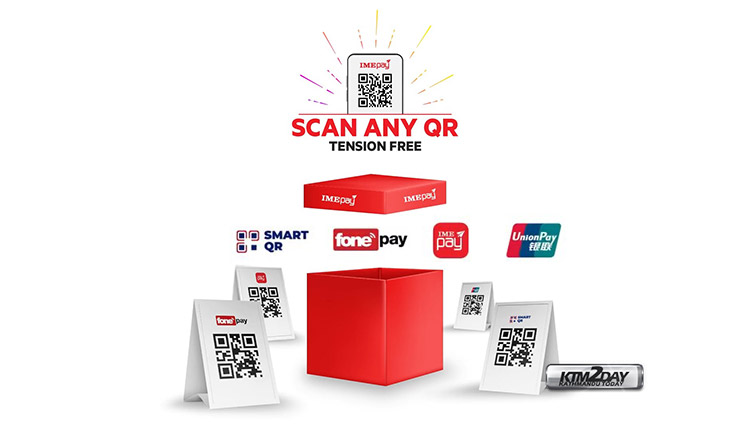 All types of payment QR codes provided by various banks and financial institutions available in Nepal can now be scanned through the IME Pay app.
Various payment QR codes available in Nepal from apps like Fone Pay, Smart QR, Union Pay and IME Pay can be easily scanned from IME Pay app. IME Pay App is the only electronic payment service provider app that can read all different types of QR codes aka Quick Respose codes.
The company states that this service of IME Pay, which has been participating in the Digital Nepal Campaign by adopting the Government of Nepal's Digital Nepal Campaign, will further strengthen the cause.
IME Pay is an electronic payment service provider brand promoted by IME Digital Solutions Limited. With a network of about 35,000 agent outlets, IME Pay is a digital financial services provider under the IME Group.
IME Digital has obtained permission to provide mobile wallet service through telecommunication network as per Nepal Rastra Bank's Payment and Settlement Bylaws -2072 BS. IME Digital is the first payment service provider in the country to receive such permission.