Mahindra Electric launches Treo, a Lithium-Ion powered three wheeler in Nepal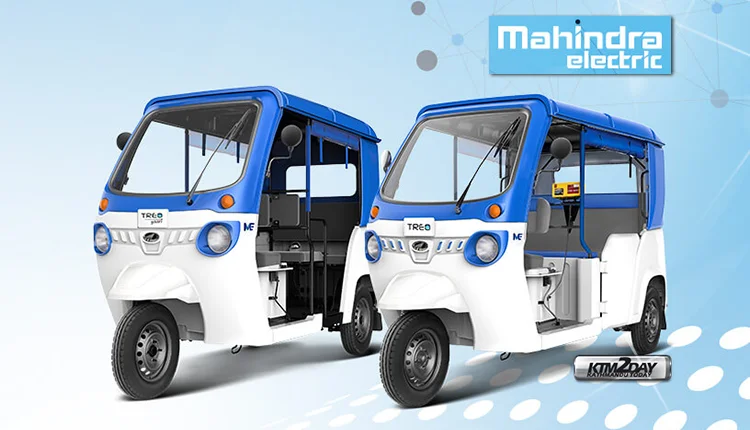 Mahindra Electric Mobility Limited, a part of the Mahindra Group, has unveiled a lithium-ion-powered three-wheeler auto-rickshaw called Treo. The Mahindra Treo Auto 'Soft Top' variant has been introduced at a showroom price of Rs 840,000.
Mahindra Treo has been imported to Nepal with a complete construction unit (CBU) structure. The vehicle is being manufactured at Mahindra's factory in Bengaluru, India. Bookings have started for the preparation of Treo Auto distribution in selected areas of the Terai region of South Nepal. Agni Energy, Mahindra's authorized EV distributor, will sell Trio in Nepali market.
With Mahindra Treo, customers can save Rs 200,000 annually compared to petrol auto-rickshaw.
Mahindra Treo features more savings than petrol three wheelers, excellent performance, advanced lithium ion battery, fatigue-free driving experience, attractive design, excellent warranty in Nepal and the first connected Nemo mobility platform in the electric automobile industry.