MG Cyberster sports EV concept car unveiled with a range of 800 kms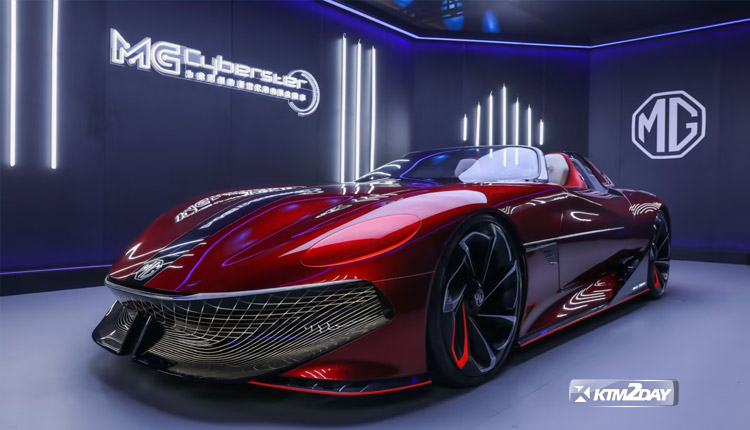 The first official photos of the MG Cyberster concept car, which will make its debut at the Shanghai Auto Show later this month, have been released just days after the company unveiled design renderings.
The Cyberster, conceived by the London-based MG Advanced Design Centre, is a two-door, two-seater sports car that harkens back to the brand's heritage by borrowing some design cues from the classic MGB Roadster while ushering in new high-tech features like an interactive gaming cockpit and 5G connectivity.
With its smart all-electric architecture, the Cyberster will have a range of about 500 miles(800 kms) and be able to accelerate from 0 to 100 kilometers per hour in under three seconds. Its aerodynamic body is also designed to improve performance, with the traditionally shaped MG grille functioning as an air duct to improve airflow over the car's chassis.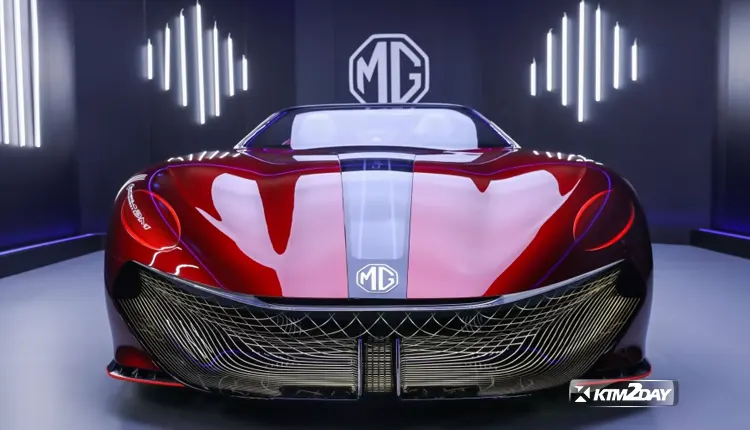 With its slim grille and classic MG round headlights, this model is sure to turn heads.
The door outline of the MG Cyberster mirrors the orientation of the 'laser belt' LED strip running along the side of the car, which is another distinctive feature of this vehicle.
It has the powerful sports car profile of a two-stage shoulder line and a flattened rear end (a 'kamm tail'), both of which are emphasized by the unique 'hacker blade' alloy wheels. The LED taillights are flushly mounted in the back of the vehicle, projecting a modern design that pays homage to MG's British roots through technology.
The "digital fiber" design concept prioritizes the driver by providing them with a cockpit that is physically separated from the passenger area and a large, high-definition liquid crystal display (LED) instrument cluster that features a second, central screen.
The main display houses the vehicle's interactive features, while the screen in front of the driver displays all of the essential vehicle information in a modern but minimalist style.
The 'Zero Gravity' seats in the MG are equipped with floating head restraints, and the car's exterior "laser belt" is reflected in the red leather door panels and handles.
"The Cyberster is a bold statement that looks strongly into MG's future, touching our heritage but more importantly building on our technology and advanced design," said Carl Gotham, Director of SAIC Design Advanced London.
"The idea of Cyberster is very exciting to us."
In the United Kingdom, MG currently sells three different plug-in models: the tried-and-true MG ZS EV, the revolutionary All New MG5 EV, and the MG HS Plug-in, all of which are covered by MG's remarkable 7-year warranty and supported by a rapidly expanding dealer network. Over forty designers are employed at its Advanced Design HQ in the United Kingdom.