NEA awarded license to build the 490.2 MW Arun-4 Hydropower Project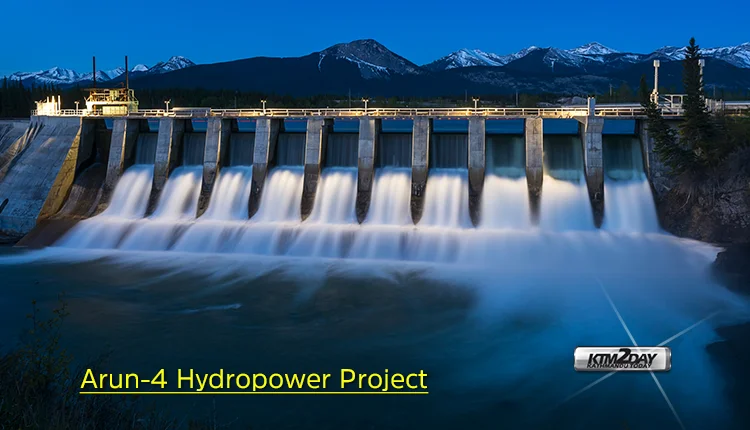 Construction of the 490.2 MW Arun-4 Hydropower Project is already officially underway thanks to NEA's successful application.
NEA has been given the go-ahead to build the 490.2 MW Arun-4 Hydropower Project by the government.
The Ministry of Energy, Water Resources and Irrigation said on Monday that the state-owned power utility will receive the license for the semi-reservoir hydroelectricity project. The hydroelectric project in Bhotekhola Rural Municipality and Makalu Rural Municipality of Sankhuwasabha district has previously been thoroughly studied and designed by the Department of Electricity Development (DoED).
It is anticipated that Arun-4 will be built in the lower topographical region of the Upper Arun Hydropower Project, which NEA was granted permission to build in September. Director Kulman Ghising of NEA stated that construction on both projects will begin immediately.
This project is expected to cost roughly Rs 65 billion, according to DoED estimates. The facility is expected to produce 2.09 billion kilowatt-hours of electricity per year.
In order to balance the country's electricity demand and supply, the NEA has prioritized the building of major reservoir and semi-reservoir hydroelectric projects. There are also plans to move forward with development of Dudhkoshi reservoir, an 835-megawatt project, and the 210-megawatt Chainpur Seti semireservoir hydropower project.