Nepal collects highest customs duty from these primary import goods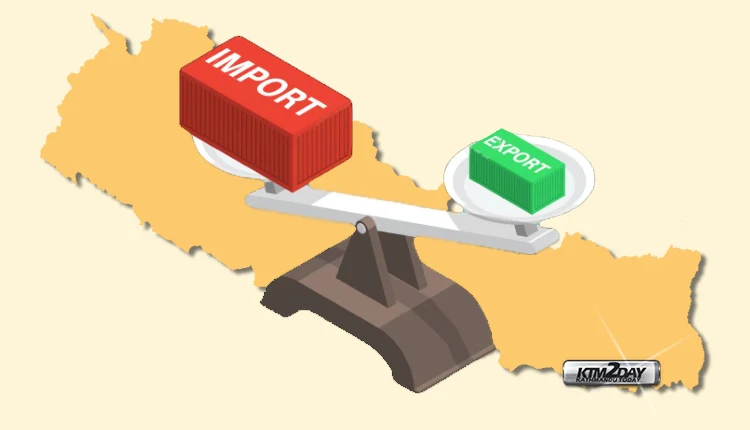 Concerns have grown in Nepal recently as several economic indices have declined. Economists have ascribed the recent increase in imports and the balance of payments deficit to be culprits of slowing down of economy. The economy is in shambles as a result of a drop in remittances, the primary source of foreign money, growing imports, and a balance of payments imbalance.
According to experts, the lack of liquidity in Nepal's domestic market is a warning indicator, owing to the significant shortage of liquidity in banks and the fall in foreign exchange reserves. Imports totaled Rs. 650.29 billion during the first four months of the current fiscal year (July-November). This translates with a monthly import bill of Rs 165 billion.
Thus, in four months, while imports exceeded Rs 6.5 trillion, exports totaled only Rs 82.12 billion. Thus, Nepal has accumulated a foreign trade imbalance of Rs. 568 billion in just four months. Thus, as a result of reduced imports, foreign exchange earnings from exports appear to be quite low. Despite the high proportion of imported items, the government earned Rs.172.29 billion from it. The government has been collecting taxes on imported items for some time.
According to recent figures, the government has derived the majority of its revenue from vehicles and their spare parts. Nepal has collected Rs 43.66 billion in tax from various customs offices for importing vehicles and their replacement parts in just four months. Nepal imported transport materials and spare components worth Rs. 44.59 billion during this period. Despite the government's stated goal of limiting the import of luxury goods into Nepal, the income tax on such items is extremely high.
According to customs data, an additional Rs 43 billion in tax was collected on imported items worth Rs 44 billion. Petroleum products are the second most common source of income tax. Nepal collected Rs 35.73 billion in income tax in the last four months while importing petroleum products worth Rs 88.24 billion.
Similarly, Nepal has collected an additional Rs 10.48 billion in tax on iron and iron goods imports during the last four months. Imports of these items totaled Rs. 55.62 billion in the first four months of the current fiscal year. Thus, additional products on which the government levies a high rate of income tax include electrical goods and equipment, plastics and their accessories, and other electrical goods. Nepal received Rs. 172 billion in four months from these numerous things.
The following are the Top 10 goods that generate the highest income tax:
1. Automobiles and parts – Rs 43.66 billion
2. Petrochemical products – Rs 35.63 billion
3. Iron and Steel – Rs 10.48 billion
4. Electrical apparatus and apparatus – Rs 8.61 billion
5. Plastics and composites – Rs 6.39 billion
6. Machinery and equipment – Rs 5.83 billion
7. Crude oil – Rs 5.35 billion
8. Priceless jewellery – Rs 3.31 billion
9. Ready-to-wear clothing – Rs 3.13 billion
10. Ceramics goods – Rs 2.72 billion
While the government has raised Rs 172 billion through income tax, the expenditure seems to be low. According to the Office of the Auditor General, only 19 percent of the total target budget has been spent in the first four months of the current fiscal year.
That is, the government has set a target of spending Rs 1.632 trillion in the current fiscal year.
Due to the inability to spend accordingly, only Rs. 318 billion has been spent so far. Similarly, the state of capital expenditure is deplorable.
That is, so far only 5 percent of the target has been spent on capital expenditure, according to the Office of the Auditor General. The government has set a target of spending Rs. 439.65 billion in the first 12 months of the current fiscal year.
Despite Finance Minister Janardan Sharma's announcement of 10 percent capital expenditure per month, only 5 percent of the target, or Rs 22.45 billion, has been spent.
Thus, the lack of liquidity in the banks has taken a terrible turn as the government has not been able to spend on development works. The government has so far collected revenue of Rs. 3.85 billion through various headings in the current fiscal year.