Nepal Telecom to offer e-SIM cards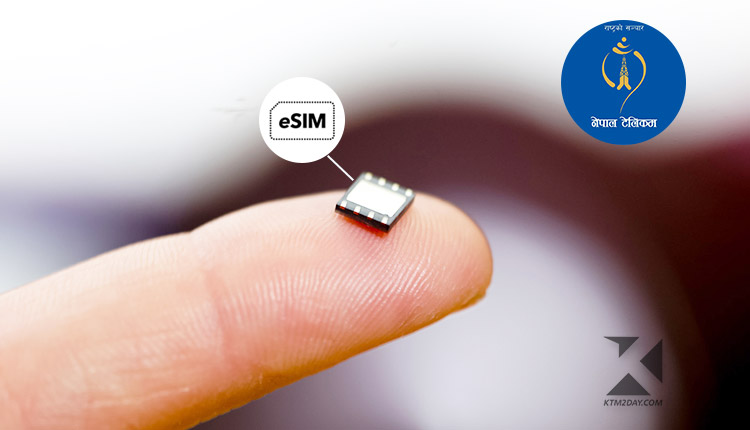 Nepal Telecom (NT), the country's state-owned telecom operator, is preparing to deliver e-SIM cards to its subscribers. The NT has agreed to deliver e-SIM in the near future through a partnership with Monty UK Global.
The agreement was recently inked by Nepal Telecom's chief business officer Sangeeta Pahadi and Aditya Anand, CEO of Ultimate Horizon Technologies Pvt. Limited. Monty UK Global will provide the essential framework for Nepal Telecom's customers to access e-SIM services.
Nepal Telecom intends to distribute e-SIMs as part of its transition to new technology, and the necessary work will begin soon, according to Chief Business Officer Pahadi.
With the availability of e-SIM, there is no longer a requirement for a physically utilized SIM card. Customers, however, would require a device that supports e-SIM.
Apart from mobile phones, e-SIM can be utilized on a variety of other devices, including smart watches and various sorts of wearables. Nepal Telecom has announced that all existing users will be able to utilize e-SIM, while new users will also be able to obtain one.