TCL Launches Android Tablets, TCL Book 14 Go Laptop, TCL NxtWear Air Smart Glasses at CES 2022
At the Consumer Electronics Show (CES) in 2022, TCL has presented a number of new items. Tablets, Windows laptop and virtual reality (VR) glasses are among the new products from the Chinese tech company.
New TCL tablets and laptops "offer instructive experiences for learners of all ages," according to TCL's marketing materials.
NxtWear Air, TCL's second-generation virtual reality glasses, features dual 1080p OLED displays and dual stereo speakers with spatial audio. TCL's laptop offers 4G LTE connectivity and runs Windows 11.
TCL NxtPaper 10s specs
TUV-certified low-blue-light IPS display with a 10.1-inch (1,200×1,920 pixel) screen. TCL says that their display reduces blue light emissions by 50%. – T Pen pen, Folio keyboard, and Writing Board accessories are also supported by the TCL NxtPaper 10s.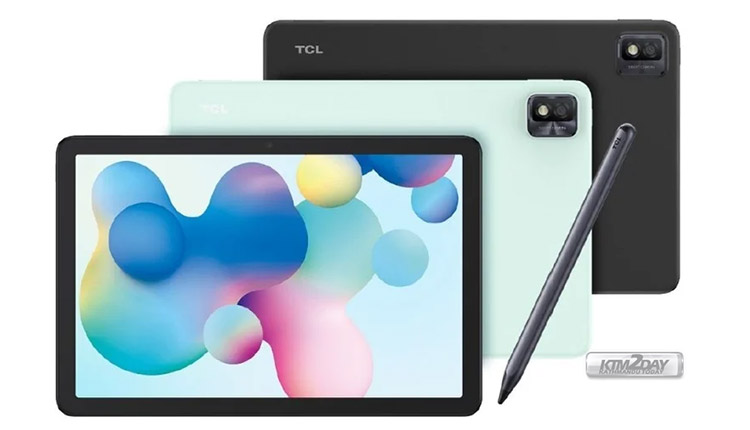 With 4GB of RAM and 64GB of internal storage, the MediaTek Helio P23 SoC powers the phone. In addition to an 8-megapixel rear-facing camera, there is a 5-megapixel front-facing camera. It has an 8,000mAh battery and an 18W USB Type-C connection for rapid charging. Colors include Dark Grey, Ethereal Sky, and combinations of the two.
The TCL NxtPaper 10s will be available in China and Europe later this month for $249, the company announced at CES 2022.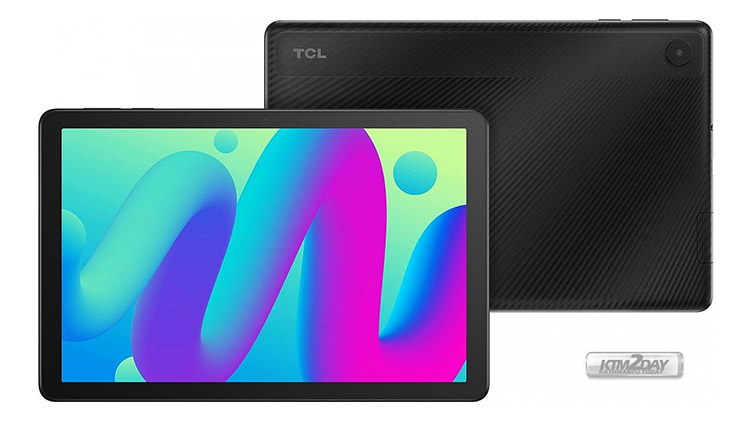 TCL Tab 10L and Tab 8 4G Specifications
The screen size of the TCL Tab 10L is 10.1 inches, making it a full HD tablet. You get 2GB of RAM and 32GB of built-in storage that can be expanded via an SD card in the MediaTek MT8167B. It has two 2-megapixel camera sensors on the front and back. A 4,080mAh battery powers the TCL tablet, which also features a 3.5mm audio connection. In terms of color, it will only be available in one shade: Black.
TCL Tab 8 4G, on the other hand, has an 8-inch (800×1,280 pixel) IPS display. It has a MediaTek MT8766B SoC, 2GB of RAM, and 32GB of internal storage that can be expanded with a microSD card under the hood. There are two cameras on the front of the phone: one for taking selfies, and the other for taking photos using the primary rear sensor of the phone. Additionally, it will be available in Prime Black.
From Q1 2022, the TCL Tab 10L will be available in selective markets for $99 (approximately Rs. 11,810). However, the $129 TCL Tab 8 4G will be available in Europe starting with the first quarter of 2022. (roughly Rs. 15,390).
TCL Book 14 Go Specifications 
In terms of display, the TCL Book 14 Go has a 14.1-inch (1,366×768 pixels) screen with a 60Hz refresh rate. Snapdragon 7c CPU along with 4GB of RAM and 128GB of internal storage make up the device's hardware.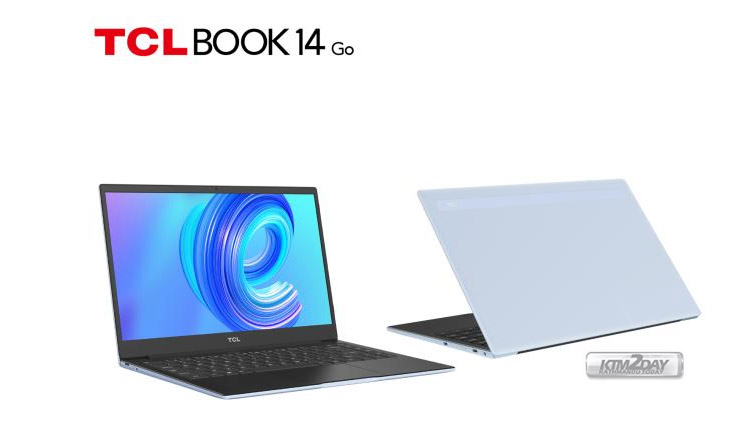 It comes pre-installed with Windows 11. 4G LTE, Wi-Fi 5, Bluetooth v5.1, and a 3.5mm headphone port are all available connectivity options. An entire day's work can be accomplished on a single charge of the laptop's battery. It has a thickness of 13.95mm and weighs around 1.3 kg.
When it launches in select markets in Q2 2022, TCL's new laptop, the TCL Book 14 Go, will cost $349.
TCL NxtWear Air Specifications 
New smart glasses from TCL include two 1080p tiny OLED screens with a 47 pixels-per-degree resolution and a 60Hz refresh rate that allow 3D imaging. Dual stereo speakers with spatial audio are included in the TCL NxtWear Air sports model. Wearables can also be used to connect wired or wireless earphones.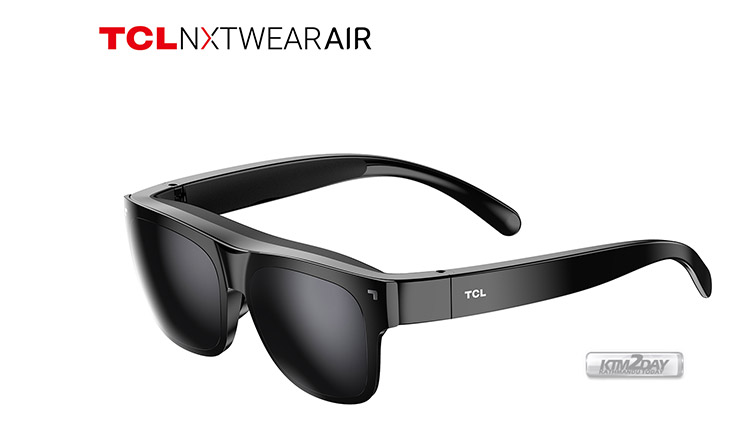 There are two front lenses that can be swapped out on the smart glasses, allowing the wearer to personalize them as desired. A smartphone's USB Type-C port serves as both a connection and a power source for the TCL NxtWear Air. The USB Type-C port can also be used to connect it to any tablet or laptop. Users can also utilize the smart glasses to play games when using Bluetooth controllers that are compatible. With the normal lens, they are approximately 75 grams in weight.
The price and availability of TCL NxtWear Air VR glasses are not disclosed by the company at this time.