Tecno's Latest OTA updates pushes Memory Fusion feature with upto 5 GB Virtual RAM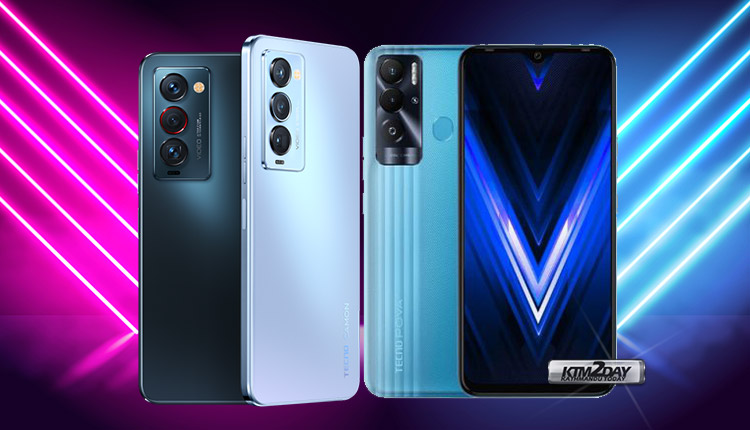 A new version of Tecno's mobile operating system is being pushed out in India. Updates for the Tecno Camon 18, Tecno Pova Neo, Tecno Spark 8T, and Tecno Spark 8 Pro smartphones are being released. It's called memory fusion, and it's just another fancy name for the Virtual RAM. With the latest OTA update, customers of the aforementioned phones will get it. This time, we're going to take a closer look at the changes.
Memory Fusion feature
When it comes to mobile devices, more and more people are searching for devices that can run many apps at the same time, store a lot of data, and execute memory-intensive programs with little lag.
Tecno is providing an OTA update with the 'memory fusion' capability to meet this demand. For less resource-intensive tasks and apps, the user can make use of the system's built-in storage by converting it to virtual RAM.
According to Tecno, customers of the Tecno Camon 18, Pova Neo, Spark 8T, and Spark 8 Pro will notice an increase of up to 2 times in the number of backend cache applications and an 80 percent improvement in average app startup time. These smartphones will allow users to expand their RAM to a maximum of 5GB.
3GB of RAM may be added to the Tecno Camon 18's 4GB RAM, making its total RAM capacity 7GB.
On the Tecno Pova Neo, you can add up to 5GB of virtual RAM in addition to the 6GB of real RAM.
A virtual RAM boost of up to 3GB is available on some smartphones, such as the Tecno Spark 8T and Spark 8 Pro.
You'll have to reset your phone if you activate virtual RAM, just like on other phones. Learn more about virtual RAM, including how it works and whether or not it's worthwhile.