Comparing 4 prominent electric scooter models available in Indian Market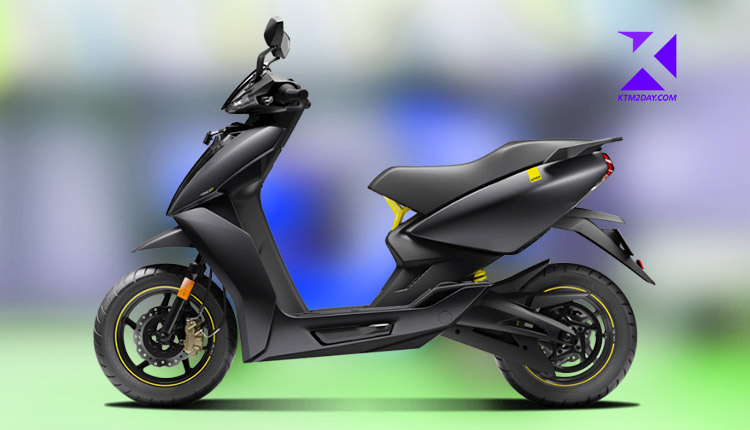 When it comes to electric vehicles, India is one of the most rapidly expanding market. The country's electric two-wheeler market is also experiencing a lot of activity. One after the other, new electric scooters are being launched in India, from startups to established two-wheeler manufacturers.
TVS has also recently updated its iQube to compete with the likes of Bajaj Chetak Electric, Ather 450, and Ola S1 Pro. This electric scooter previously had a single charge range of 75 kilometres, but now the company claims that the new 2022 model can travel 140 kilometres on a single charge.
The electric two-wheeler market is now even more competitive as a result of this new entrant. We'll explain the differences and similarities between these four electric scooters to you in this context.
Buying an electric two-wheeler can be difficult, but we're here to help you figure out which of the new 2022 TVS iQube, Bajaj Chetak EV, Ather 450 series, and Ola S1 Pro is the best choice for you. A link to all three electric scooters has been provided for your convenience.
Comparing TVS iQube, Bajaj Chetak, Ather 450 and Ola S1 Pro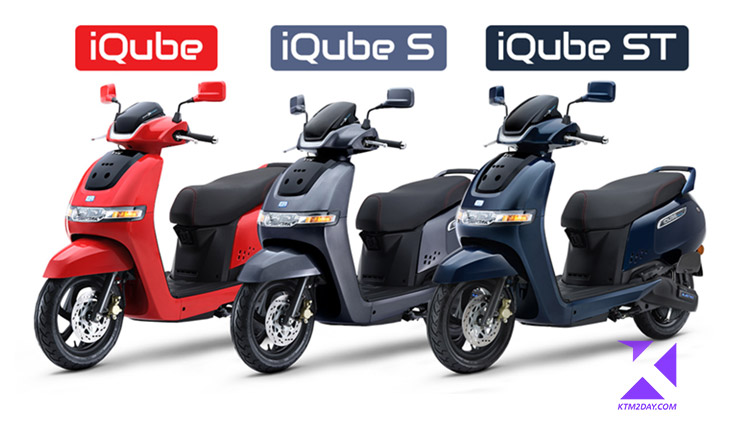 TVS iQube 2022
The cheapest electric scooter from TVS is the iQube 2022, which costs Rs 98,564. (after on-road, FAME II and Delhi government subsidies). The S model has a price tag of Rs 1,08,690. (after on-road, FAME II and Delhi government subsidy). However, the cost of the ST, the company's most expensive model, has not yet been made public. The Standard and S models have ex-showroom (Delhi) prices of Rs 1,66,564 and Rs 1,76,690, respectively.
Depending on the model, there are ten different color schemes available for the scooter. While pre-booking has begun for the ST version of the iQube, bookings for the S and S+ versions have already begun. Pre-bookings for both variants are currently available in 33 cities across the country, and they will be available in an additional 52 cities in the near future.
The base and S models of the TVS iQube will be able to travel 100 kilometres on a single charge, while the top model, the ST, will be able to travel 140 kilometres on a single charge.
All three newer models outperform the current iQube, which has a range of 75 kilometres on a single charge. Additionally, the base and S variants have a top speed of around 78 kilometres per hour, while the ST version can reach a top speed of around 80 kilometres per hour.
Users of the scooter will be able to pick between three different off-board charging options, including 650W, 950W, and 1.5kW chargers.
iQube's 5-inch TFT screen features turn-by-turn navigation assistance as standard equipment on all 2022 TVS models. The iQube S gets a 7-inch TFT display with the same features as the iQube S. Instead of relying solely on the display to operate the features, this model includes a joystick with the display. This allows you to control your music, as well as access notifications.
The iQube ST, the most expensive model, has a 7-inch screen and a joystick, just like the iQube S. The TVS iQube is equipped with Alexa Skillset and Voice Assist feature support.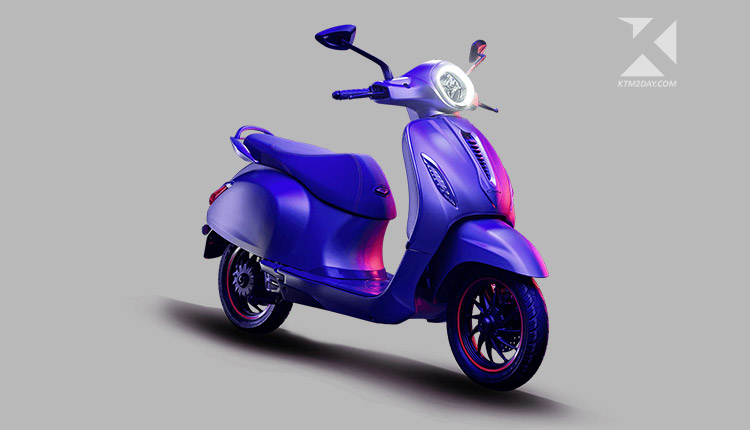 Bajaj Chetak EV
Bajaj has reintroduced the Chetak, a beloved scooter from the 1990s, but this time it's updated. The Bajaj Chetak EV Premium model is priced at Rs 1,53,298 in India (ex-showroom). Bookings for the Bajaj Chetak e-scooter can be made on the company's official website.
Bookings for the Bajaj Chetak EV are currently being accepted in some cities. Pune and Bangalore were the initial points of contact for customers making reservations. Bookings were then made available in Aurangabad, Mysore, and Mangalore as a result of this expansion. Cities across the country are now offering electric scooters.
The Bajaj Chetak EV's motor has a 3800W power rating and can produce a peak power of 4,080W. As per the company statement, this scooter can go 90 km on one charge, and that it takes 5 hours to completely recharge. It can reach a top speed of 70 kilometres per hour.
A Bluetooth-enabled digital instrument cluster adds to the vehicle's slick appearance. GPS and navigation are also supported. Among other features, it has a USB port, parking assist, an anti-theft system, and geo-fencing assistance. One of its specialties is the reverse mode, through which you don't have to use your feet to push it back.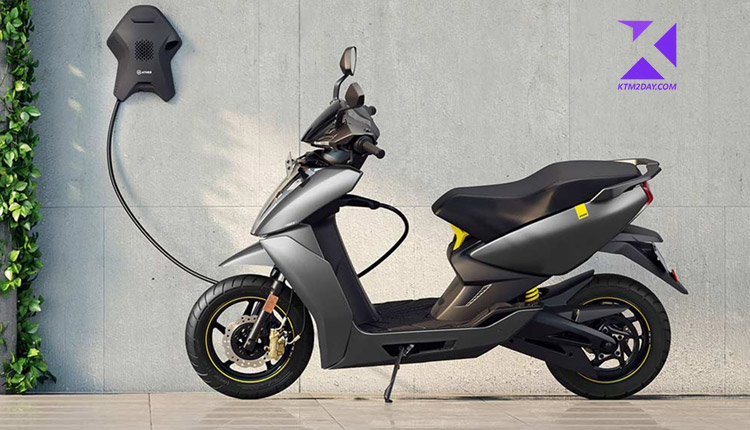 Ather 450X / 450 Plus
In its current lineup, Indian startup Ather has an electric scooter called Ather 450X. It also has a 'affordable' variant, which the company calls the Ather 450 Plus. Along with the price, there is also a difference in power and range between the two.
Ather is an Indian start-up manufacturing electric vehicles, and it's quickly becoming a household name. Both the 450X and the 450 Plus are available in Delhi for Rs 1,71,520 as their ex-showroom costs. After factoring in the 450X's performance upgrade kit, FAME II, and any applicable state subsidies, the two models' on-road prices diverge.
Electric scooter 450X and 450 Plus from the company are packed with cutting-edge technology. Eco, Ride, and Sport are the 450X's three riding modes. These three have a varying range of capabilities. In Eco Mode, the user can get a range of 85 kilometres, in Ride Mode 70 kilometres, and in Sports Mode 60 kilometres.
It's powered by a 2.9-kilowatt-hour battery. Powered by a 6kW motor, it produces 26Nm of torque. According to the manufacturer, this scooter can travel 15 kilometres with just 10 minutes charge .
At the same time, the Ather 450 Plus model is available. A maximum range of 70 kilometres is available in this version of the vehicle. It has a 5.4kW motor that generates 22Nm of torque, making it one of the most powerful motorcycles on the market.
The scooter can be ridden 10 km on a single charge of 10 minutes in this model. Reverse mode, GPS and navigation, a central locking system, and parking assist are all standard on these scooters. In addition to Bluetooth connectivity, call alerts, and music control, the 450X model also includes additional features.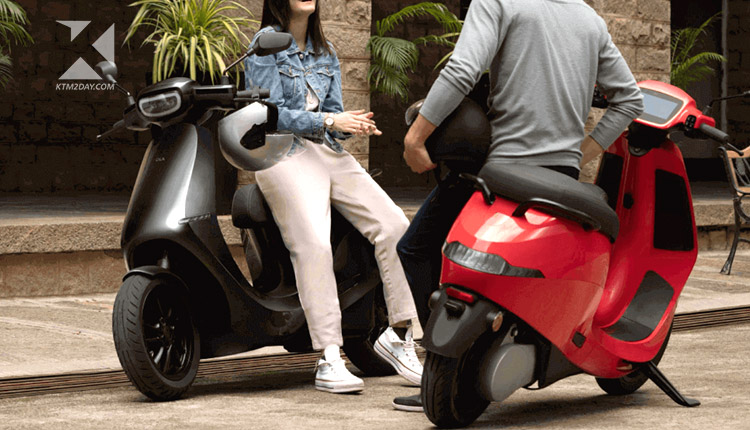 Ola S1 Pro
The Ola S1 Pro electric scooter was launched in August 2021 and costs Rs 1,39,999. (ex-showroom). FAME II and state subsidies may affect this price.
With 8.5kW of peak power, Ola S1 Pro is capable of operating at full capacity. Optional Performance Upgrade Accessory adds a 3.97kWh lithium-ion battery with a range of 181km to the scooter.
It has a top speed of 115 kmph. Normal, Sports, and Hyper are the three riding modes available. This scooter can achieve acceleration from 0 to 40 kmph in just 3 seconds.
When paired with a smartphone, the Ola Electric does not need a physical key. The electric two-wheeler will automatically unlock or lock when the phone is within range.
Additionally, these two-wheelers have a 7-inch touchscreen that runs on multiple microphones, an AI speech recognition algorithm, and the Ola Electric-developed MoveOS.
Both front and rear wheels have 110/70 R12 tyres, and the back is supported by a monoshock suspension, while the front is supported by a single fork.