Wiesmann Project Thunderball : 0 to 100kmph in 2.9 seconds, range of 500kms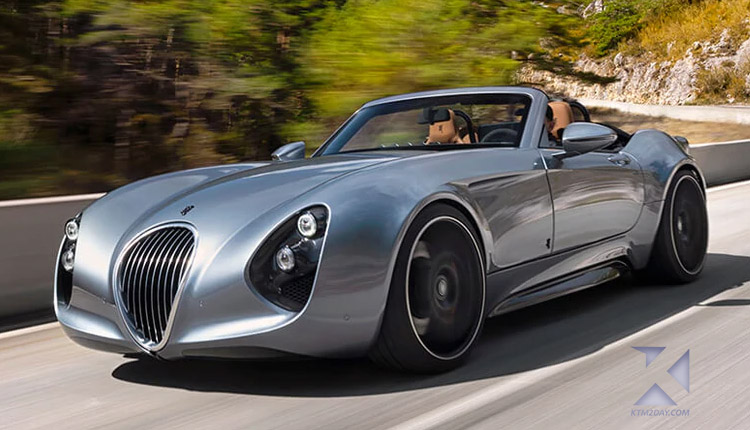 Between 1988 and 2014, Wiesmann was a German sports car manufacturer that temporarily closed its doors. Now that it has a new investor and is preparing to enter the electric vehicle market with Project Thunderball, it has returned to the market.
In the past, Wiesmann produced a retro-inspired roadster powered by BMW, but the new electric vehicle has no ties to the German automaker any longer. Wiesmann has paired up with Roding Automobile, another German sports car maker, for the powertrain and batteries.
Powered by two electric motors, the Thunderball has 671 horsepower and 811 pound-feet (1,100 Nm) of torque. This should allow for a proper application of torque vectoring. If you can find enough traction to make that enormous torque figure matter, Wiesmann thinks it should be able to sprint to 62mph (100km/h) in 2.9 seconds.

On a single charge, the electric roadster can go 311 miles (500 kilometres), according to the manufacturer, using the 83 kWh battery from Roding. In an interesting twist, the car appears to be powered by an 800-volt design that can theoretically charge at speeds of up to 300kW.
When it comes to its appearance, the Wiesmann lineage may be clearly discerned. The Thunderball has the same old school roadster shape, with a long front portion and hood, a short back end, and an instantly recognizable light cluster design.
You wouldn't be able to tell it was an electric vehicle by looking at it; it still has a large, fully open grille, and it's just the absence of exhaust pipes in the back that suggests it is.
For its size and proportions, you'd expect it to be powered by an old-school BMW six or eight-cylinder engine.
The centre stack is topped with a sprinkling of analogue gauges, all aimed directly at the driver, making the cabin undeniably Wiesmann. Even the state of charge metre is a real gauge, despite the fact that the car has a large infotainment screen and a fully digital gauge cluster.
Wiesmann's Thunderball Project claims to be the most thrilling electric sports car in the world, based on the vehicle's specifications and the brand's history.
The vehicle will be assembled at the company's Dülmen, Germany, 'Gecko' plant, where some of the factory's original employees have returned to work on the project.