Yamaha YZF-R15 v4.0 launched along with YZF-R15M in 155cc segment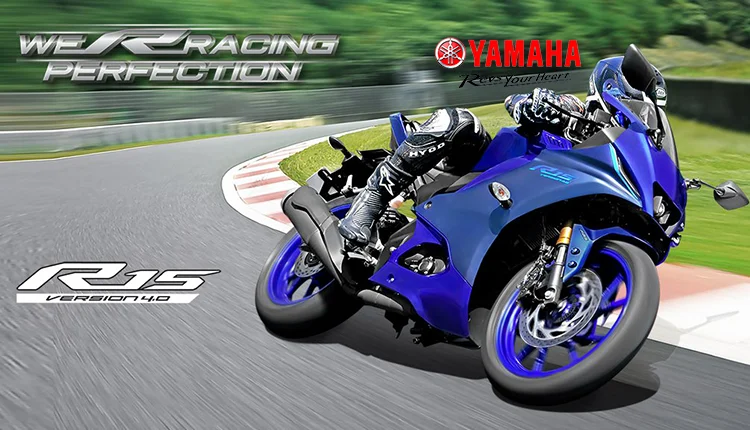 India Yamaha Motor (IYM) unveiled the YZF-R15 Version 4 and the YZF-R15M, the company's new flagship 155-cc supersport motorcycles.
All company dealerships in India will have the YZF-R15 2021 series accessible by the end of September for prices starting at Rs 167,800. (ex-Showroom, Delhi).
The R15 V4 is available in three different colors: Racing Blue, Dark Knight, and Metallic Red. In addition to the R15M, there will be a Monster Energy edition of the R15M in Metallic Grey. On the motorcycle, the fairing, tank, mudguards and rear side panels all feature Yamaha MotoGP logos to show off the brand's racing heritage.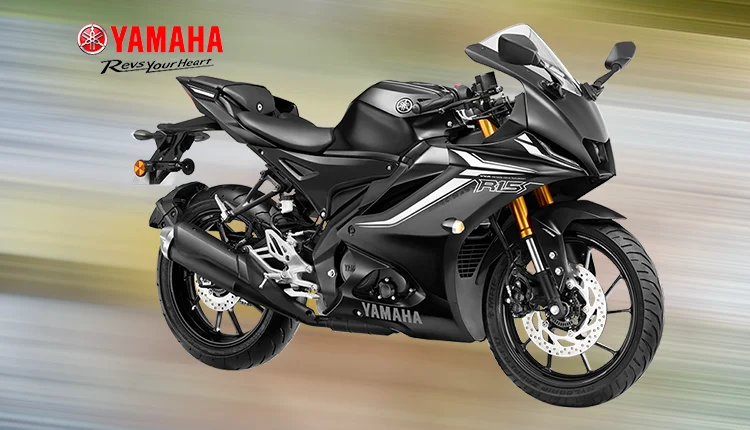 The 2021 Yamaha YZF-R15 series follows primarily horizontal design lines like the YZF-R1, inheriting the DNA of Yamaha's R-Series instead of the forward-slanted lines seen on other supersport models.
In other words, the vehicle has a sporty appearance while also imparting a strong sense of stability when moving.
The new YZF-R15 employs a single bi-functional Class-D LED headlight to emphasize the M-shaped intake duct and give it a commanding presence.
Its innovative upside-down front fork with 37mm inner tubes takes sporty handling to a whole new level, as the lower part (unsprung) is light and the upper part (sprung) has substantial outer tubes that are attached to the chassis for increased strength.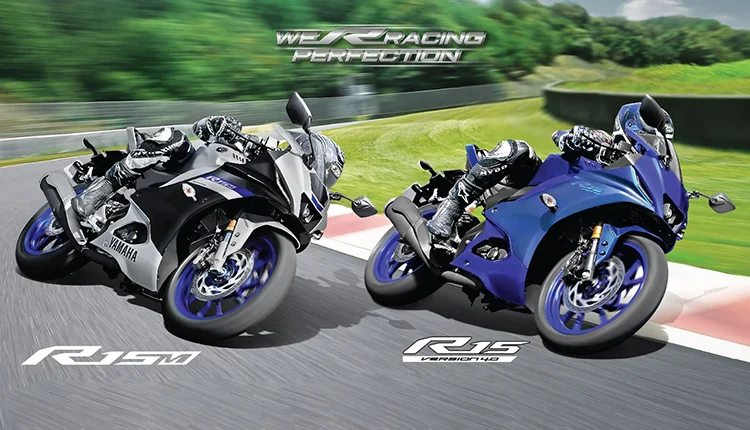 With this new design, braking stability is enhanced while comfort and turning performance are also improved. It was decided to redesign the upper triple clamp (handlebar crown), which incorporates several rib forms to improve strength–rigidity.
Traction Control System (TCS) adjusts the ignition timing and fuel injection volume to rapidly modify engine power output to minimize excessive slippage.
The new YZF-R15 model is Yamaha's first small-displacement manual transmission motorbike featuring TCS.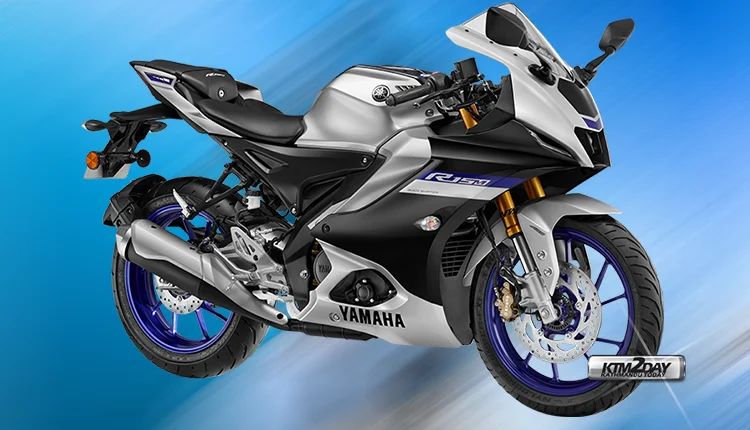 The YZF-R15 V4 Racing Blue and YZF-R15M both come standard with a quick-shifter for clutchless upshifts.
This is the first Yamaha single-cylinder motorbike to incorporate one. It kicks off when you hit 20 km/h or more, the engine is running at 2,000 rpm or more, and you're accelerating.
The 155cc, 4-stroke, liquid-cooled, SOHC, 4-valve engine in the YZF-R15 line in 2021 has a maximum output of 18.4 PS at 10,000 rpm and a torque output of 14.2 Nm at 7,500 rpm. The fuel-injected VVA engine is coupled to a 6-speed manual transmission.